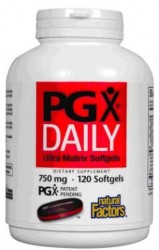 Are you still having trouble with your weight loss goals?   If so PGX may be for you.   PGX or PolyGlycoPlex a special fiber developed at the University of Toronto.     It is safe, natural and contains no stimulants.   If you truggle with: portion control, blood sugar spikes, diabetes  or  food cravings PGX can help.    Alive Health Centre, Morning Sun and Supplements Plus  have had tremendous results with our customers who have used PGX.  
Tips When Using PGX
Start with 1-2 capsules with each meal and build it to at least  3 capsules per meal.
PGX is a fiber so it is important to drink  your 8 glasses  of water.
 If you have trouble digesting fiber use their PGX that includes the Smooth Digest.
Still exercise and eat well while using PGX for best results!
Benefits of PGX
Supports healthy weight loss for life  
Eases food cravings allowing you to make the right choices  
Reduces appetite and food intake
Lowers after-meal blood sugar levels
Increases insulin sensitivity
Relaxes the smooth muscles of the GI, reducing painful  spasms and bloating, and expelling excessive gas  
Anti-inflammatory effect helps reduce GI irritation that can  cause heartburn
Improves regularity
For more information on PGX including some of the studies from the University of Toronto you can visit:
http://naturalfactors.com/images/PIM/NF/Products/847__PGXDaily-Booklet.pdf.pdf#zoom=100  
As always we look forward to helping you with your weight loss and health goals!   Hope to see you soon.