BOOST YOUR ENERGY EVERY MORNING! And LOVE YOUR SKIN – STARTS FROM WITHIN!
It takes time to see results with most supplements, but the beauty with Vital Greens is you feel something right away! Imagine having enough energy to work out, lose weight, and being able to keep up with your never-ending list!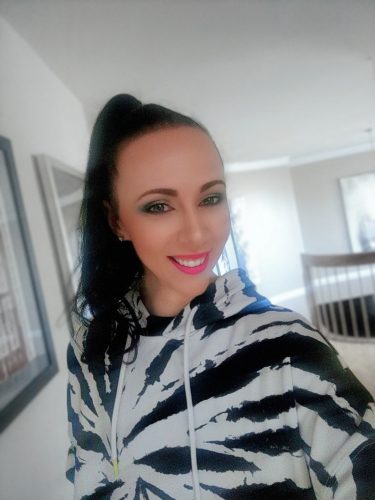 Weight Loss and Great Skin is about nourishing your body – not starving it.
Tik Tok has blown up over Chlorophyll for achieving great skin and I have been taking Vital Greens for YEARS and it is great for your skin because when you nourish your body and eat clean, your skin thanks you for it!
Ginseng to help energize. Chlorophyll is making a comeback for skin, detoxifies the whole body and helps to deodorize. Nutrients and botanicals help with digestion. Superfood Complex to aid pH balance and help stop craving – so yes you guessed it, Vital Greens supports weight loss as well as maintaining a healthy weight!

Vital Greens is my favourite because it is not only Chlorophyll!
What is Chlorophyll?
Chlorophyll plays an important role in making plants green and healthy. It also has vitamins, antioxidants, and therapeutic properties that have the potential to benefit your body.
You can get chlorophyll from either plants or supplements, although supplements may be more effective. This is because chlorophyll may not survive digestion long enough for absorption.
The Liquid Advantage!
Liquids are quickly and readily absorbed, as they do not first need to be broken down
Liquids contain no fillers, binders or coatings that may interfere with proper dissolution
Liquids are fully dissolved upon ingestion, and allow for absorption of key nutrients along the entire gastrointestinal tract
Liquids are a welcome alternative for people who have trouble swallowing solid pills,
particularly children, the elderly and those who are ill or convalescing
Due to enhanced absorption of nutrients, liquids may allow for lower general dosing
than with solid pills.
Don't Have Time to Juice? Vital Greens Saves You Time, Money, and Energy!
For optimum nutrition, nothing beats the health benefits of juicing vegetables and fruit each day. Produce juiced at home is simply the best way to ensure optimum nutrition. However, most Canadians just don't have the money to invest in the type of juicer that would effectively press all the vital nutrients from the food. Furthermore, it can also be very difficult
to find the time to select, purchase, wash, cut, and juice this produce each day. When you choose Vital Greens, it's like investing all of the time and money you would have to spend on vegetable juicing into a simple bottle of healing supplements. What could be easier than that?
Let's RECAP – Vital GREENS Liquid
Ginseng to help energize
Chlorophyll to detoxify and deodorize
Nutrients and botanicals help with digestion
Superfood Complex to aid pH balance and help stop craving
Take just one liquid tablespoon a day!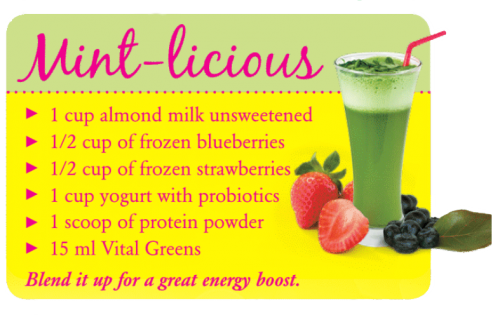 Lastly, as a small Canadian business, online sales have helped us keep going. Did you know that a percentage of our online sales go towards the Food banks of greater Vancouver? You are not only supporting us, but we are also working together to help support those in need.

While we practice social distancing we hope you will visit us online at:
Do not sit in silence; there are so many things you can do to better your health! Get excited and take charge of your health. Let's work together, along with your doctor/health care professional to ensure you are doing all you can to lead a happy and healthy life. Our team looks forward to helping you with whatever your health concerns are.