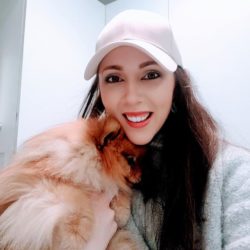 Right now our Spring into Health Flyer Sale is on now and the next product we want to feature is New Nordic Apple Cider Gummies! They are delicious and amazing for digestive issues. While this is the main use of apple cider vinegar, there are other various health advantages, including antimicrobial and antioxidant effects. There is also evidence to suggest it may offer health benefits, such as aiding weight loss, reducing cholesterol, lowering blood sugar levels, and improving the symptoms of diabetes. There is more research that needs to be done to make it conclusive. For me and my story, I have been using New Nordic Apple Cider Gummies to help aid in maintaining my weight loss. In January I wrote about my weight loss journey, which showed how I lost 20 pounds in the Fall of 2019. Now my goal is to maintain all the hard work! I have been waking up to Omega 3 NutraCleanse as well as taking New Nordic Apple Cider gummies as I am finding that it is helping to keep my blood sugar balanced, thus reducing cravings and I can definitely see the improvement in my digestion. Alright! Let's dive into the benefits of Apple Cider Gummies!
New Nordic Apple Cider Vegan Gummies
Contains no added sugar*
No artificial flavours and colours
400 mg of dried apple cider vinegar per dose
Delicious natural flavour without the vinegar taste
Apple Cider  Vegan Gummies  offer a new, convenient and innovative way of taking apple cider vinegar. These vegan gummies have no added sugar* and offer a delicious apple flavor, free of any sour vinegar taste.
NATURALLY SOURCED INGREDIENTS
Apple Cider Vinegar has been used for centuries as a health tonic and is used in Herbal Medicine to help support digestion. These Apple Cider Vegan Gummies contain 200 mg of dried vinegar per gummy, delivering 400 mg a day per dose.
Apple cider in a unique form
With these new Swedish-made Apple Cider Vegan Gummies, there is now an easy way to take apple cider vinegar.
* contains no added table sugar, sweetened with erythritol and maltitol only
| MEDICINAL INGREDIENTS | PER GUMMY |
| --- | --- |
| Apple cider vinegar ( Malus domestica L.) (Fruit) | 200 mg |
| 6% Acetic acid | 12 mg |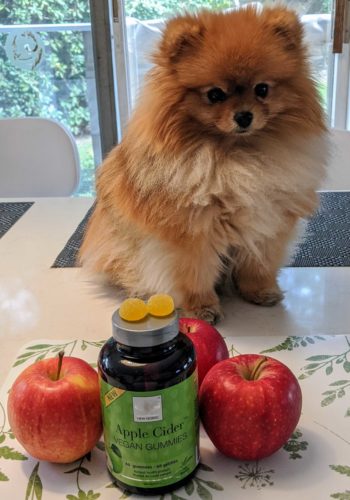 Testimonial: "My owner has been taking New Nordic Apple Cider Vinegar and she is maintaining her healthy lifestyle and weight loss! She's motivated and happy, which means I get more walks while we practice social distancing. I totally recommend this product"
Eva, Vancouver
Lastly, thank you for your support. As a small Canadian business, online sales have helped us keep going.  Also, did you know that 1 % of our online sales go towards the Foodbanks of greater Vancouver?  You are not only supporting us, but we are also working together to help support those in need.

While we practice social distancing we hope you will  visit us online at:
If you have any questions email me at:  shannon@shopalive.ca
Do not sit in silence; there are so many things you can do to better your health!  Get excited  and take charge of your health. Let's work together, along with your doctor/health care professional to ensure you are doing all you can to lead a happy and healthy life. Our team looks forward to helping you with whatever your health concerns are.