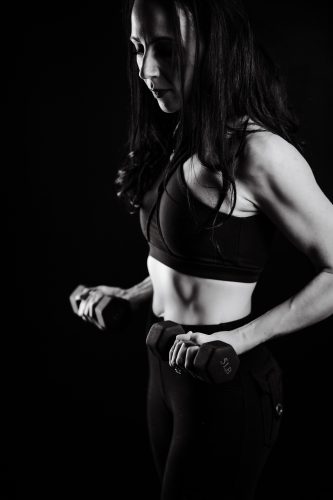 Since I first wrote this article in January of 2019, I have written several other articles which outline my fitness journey over the last few years. My journey began 4 months before Covid, and despite the lockdowns, I still found a way to keep going with the support of friends, family, and a plan.

From September of 2019 to March 2021 I have lost a total of 35lbs and I am maintaining this with a sustainable lifestyle, which my articles will talk about. Throughout my process I have gained, confidence, energy, and my mental health is the best it has been.

We will call this article part one and below are the links to the rest of the journey. I hope you enjoy it and find something that speaks to you. Perhaps you can relate and find some motivation to start your own health journey. I am as always, only a comment or email away…
After reading this article below, you can find the subsequent blog article links here:
Article 2 – "Your Mindset is the 1st Step To Your Weight Loss Goals"
Article 3 – "Healthy Approach To Sustainable Weight Loss In 2021"
Sustainable Weight Loss Category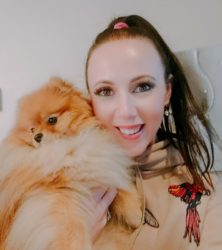 January 2020 – Out of all the blog articles I have ever written, this one regarding my weight loss journey certainly takes the cake for being the most difficult to write by far.  Perhaps it is because I am not writing about a single natural supplement.  This article is more personal, a little bit about me and how I feel regarding my weight. It is my greatest intention to not just write about what I have done to lose 20 pounds since September; it will go beyond the products and more into what gave me the will to do it and keep pushing past the initial pain of starting an exercise routine.  For me I wanted this article to really resonate and relate to people so that they can make a positive change in their life. It is not just about what you look like, but rather how you feel in your body.
Despite there being millions of articles about people's weight loss; I believe this article may be slightly different. I am sincere when I say, you can take all the weight loss supplements you want, but to lose weight and keep it off all starts in the mindset you possess.  Before you take me up on any of my tips 1st pay attention to your little inner voice… it is the absolute key to your success.
Below are some of the principles of losing weight.  You have heard them before:
Reducing your caloric intake,
Burning calories with exercise,
Cutting back on simple carbohydrates,
Increasing your protein intake and fiber,
A diet such as the Keto Diet,
Juicing or cleanses…
While losing weight appears to be very simple, it is not EASY. It is two very different concepts. The actions you have to take is not rocket science, but it is the willpower and the mindset that is the challenge, combined with the fact we are all quite hard on ourselves.  How many times have you done the following things:
Tried a fad diet and then another and another,
Bought a dress that was slightly too small and thought that this will motivate you to lose those 5lbs,
Told yourself that you will exercise tomorrow…
Told yourself you do not have time to exercise,
Told yourself there isn't any exercise you really like doing,
Told yourself that eating right just takes too much planning,
Or said that it's too expensive to join a gym or exercise.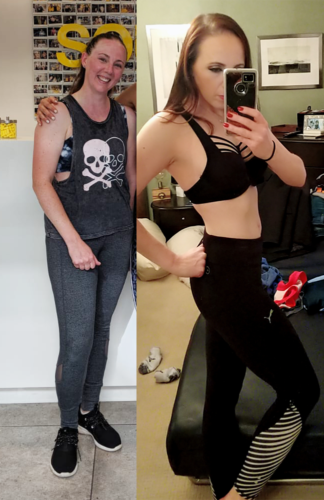 Let's start with my journey…
In September, I had my 34th birthday and I started to reflect on all the things going well in my life.  I have 3 amazing kids and a great family.  I feel like my career is fulfilling and I love the people I work with.  My friends are amazing and supportive.  Then I was honest with myself and listened to my inner voice because I could still feel something a bit off… it was the buzz words "self-care."  To be clear, I didn't feel like, "I am doing everything for everyone else…" That wasn't quite it, because I know people are doing many things for me! What it was, was that I wasn't doing what I can only do for myself which is: eating right, exercising, and basically self-care.  This is not something anyone else can do for me.  I had no one to blame but myself.  My kids were not the issue, nor my husband, or my career or whatever else; I was my very own obstacle.  I have not just wanted to lose weight since having my last child back in 2015, I have just wanted to get it together and eat properly and not get winded when I pick up the kids from school!  One thing I believe I have from my grandfather is, when I decide something, that's it! I am going to do it.  It may have taken 4 years to come down to the realization, but nonetheless – better late than never! I was ready! I also said to myself, who says New Years Resolutions have to be made in January? September is my birthday so this is a new year for me! My goal was to lose 20 lbs by January and boom I made it! Therefore…
Step 1 – The purpose of me explaining my journey above is, Be your own Cheerleader! I can tell you what supplements to take, what exercises to do, and what to eat, but at the end of the day, you have to really make the decision and commit to yourself.  Also, losing weight takes a similar mindset to kick any "bad habit."  Take alcoholism, for example, the alcoholic needs to decide for themselves to stop drinking.  It usually will not last for the long run if they try to kick the habit for someone else.  At the end of the day, YOU have to want it.
Step 2 – Let's assume you are ready to do this and hold yourself accountable.
Rather than thinking that you have to change a million things all at once.  How about you take it day by day.  Rather than thinking of eating healthy as cutting out your favourite foods, instead, think of eating healthy as adding in nutrient-rich foods that will make you feel better and you might learn about new foods you never knew were so delicious!  Slowly start by replacing poor choices with healthy choices and when you make a mistake, let's be gentle with ourselves and keep going.
Step 3 – What Supplements I took
Step 4 – My Exercise Routine
I love cycling for my cardio.  I bought a Keiser Spin bike from Fitness Town They were absolutely amazing on Southwest Marine and go see Gerry!
I go to Soul Cycle and my favourite instructor is Tia! You can follow her at tiastake on IG
To save money and not completely rely on spin classes or Kondi Classes in Vancouver as it does add up, I use the Peloton App. They offer not just spin, they have: Yoga, Strength & Endurance, Body Weight exercises.  There is something literally for everyone.  I enjoy the flexibility and I like having a work out routine that can grow with me.  I really recommend doing some classes in your city just to get yourself going and energized.  Having a community to build you up at first is very important.  You can also use Pinterest as there are so many bodyweight exercise ideas!
At the end of the day, find something you like and move your body each day!  This is just me, and if you like playing tennis or a sport go for it! Take up dance classes or call up a friend and go for a walk 3 times a week.  Only you know what you like.
We hope that you will come and visit us at either Alive Health Centre, Morning Sun or Supplements Plus near you!
Do not sit in silence; there are so many things you can do to better your health Get excited and take charge of your health. Let's work together, along with your doctor/health care professional to ensure you are doing all you can to lead a happy and healthy life. Our team looks forward to helping you with whatever your health concerns are.
Lastly, as a small Canadian business, online sales have helped us keep going. Did you know that a percentage of our online sales go towards the Food banks of greater Vancouver? You are not only supporting us, but we are also working together to help support those in need.

We hope you will visit us online at: