Words from Shannon Chung, our Vice President of Alive, Morning Sun and Supplements Plus: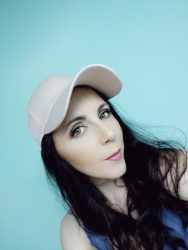 Everyone wants to know secrets for longevity.   Our team of Wellness Associates and I strive everyday to help our customers live their best life, because simply being Alive is not enough.   We have to do more than just exist.   So take some time in December  for you, and start now on a path of greatness!   Want soft glowing skin? I will share how.   Wish your hair was thick and silky? It is achievable.   Want to have some sustained energy to last you throughout the day?   You can get their with some determination, a plan and a support system.   You are your biggest cheerleader, and once you understand that, build your team around you and you will be unstoppable!
STEP 1: Treat your body like a temple.
Above sounds great doesn't it! Now where to start; first you have to decide that you are worth it.   Treat your body like it is a temple and commit to putting your health first.   I promise you, everything else such as your family, work, community and life's obligations will also improve!
Often times, we unknowingly disrespect our body.   Over the years I have seen many customers and friends who never meant to abuse their heart or their liver, but over time they fell into unhealthy eating habits, and it caught up with them.   Sometimes, we are so busy and bogged down with the routine and we just need to get through the day! I totally get it!   I have 3 kidlets, I work full time, volunteer and I know you are expecting me to say (look at me, I have it together so can you lol!) BUT honestly I do not! Just ask my family and Alive team, I forget stuff all the time! I feel the most important thing you can do, is be kind to yourself.   Start there and think about this for a moment.   Think about the self talk that you generate in your mind everyday and what does it sound like?   Next, you have to let things go!   Lastly, the reason I am pointing out my imperfections is, it can be annoying when we see social media and perfect Instagram stories of how spot on everyone's life is.   Don't get me wrong, yes we need to be happy for those that are killing it out there, but at the same time, while we are happy for others, don't get jelly or down on yourself.   Others have their struggles, we just tend not to broadcast it.   So when you falter, and fall out of your great eating habits or exercise routine, remember, it's OK to embrace your failures or mini set backs… because truly as long as you are striving to make improvements each day, this is enough and you are enough.   Acknowledge the bump in the road, but just make sure you learn from it and keep going.
STEP 2: Recognize that your body is not simply a vessel.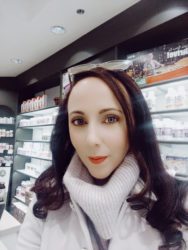 OK, so we now have a growth mindset and we are ready to treat our body like a temple as well as Athena the Goddess of Reason, Wisdom and War! To be the best version of yourself, you have to dig deep and find that inner voice of reason, recognize that you are wise, (tap into that past experience of yours) and yep you are going to have to go to war and fight for yourself!   It is easy to fall into the trap of thinking of your body as simply a vessel to get you through life.   The reality is, you may get sleep, you may eat calories and you undoubtedly move everyday, but you need to take it a step further and treat your body like a temple.   Build something that will last you.   It comes down to the quality of your sleep, the enriched nutrients you choose to put into your body as well as moving your body with purpose.   When you think about it, you need to nurture your body inside and out, just as you would nurture your own child or something you hold close to your heart.   Make a vow to yourself, to stop ignoring your bodies warning signals (such as early aging) and make positive lifestyle changes now.
LONGEVITY SECRETS:
DAILY VITAMIN REGIME: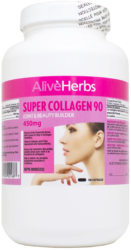 BEAUTY & SKIN:
HAVE SEX:  I am telling you, there is something to be said for Greek Mythology, Aphrodite, Goddess of Love Sex and Beauty! With all of today's noise it is sometimes hard to find that lust and desire to have sex.   Once you get there mentally, it is worth it because not only does sex feel great, but did you know new research shows that having sex regularly helps us look and feel up to 7 years younger! Remember, I have had 3 kids, and I have been through the hormonal changes, body changes and let me say it is not easy to find your sex drive.   So be kind to one another in your relationships out there and have that conversation.   If you are having trouble finding your sex drive come to a store near you to see what you can do for a boost!   For now, see the products below:
Ladies First:
Alive Vitamins Maca is my best friend these days, it is sure to get the libido going!   This incredible Peruvian Ginseng is great for stamina, energy, hormone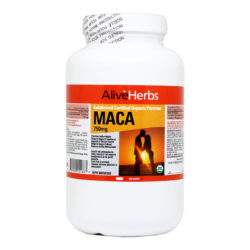 balancing, fertility and for me it has balanced my hormones so well that it even helped me with acne.   No more painful blemishes along my jaw line.
Note – Men also can take Maca as it is vital in increasing sperm count as well as the quality of sperm.
For Men:
If you need help in the performance department, we have natural solutions! Use Alive Extra LHT – stands for Long, Hard and Thick.   We literally have had partners come into the store thanking us for this product!
NEW and very effective, we have a new addition to the Alive Vitamins family and that is ImprovaSex.   The ingredients in this one are awesome as well.   ImprovaSex is shown to also help with Mental Stamina and Cognitive Function.   It also supports the kidney which is responsible for sexual health.
We hope that you will come and visit us at either  Alive Health Centre,  Morning Sun  or  Supplements Plus  near you!
Do not sit in silence; there are so many things you can do to better your health!  Get excited  and take charge of your health. Let's work together, along with your doctor/health care professional to ensure you are doing all you can to lead a happy and healthy life. Our team looks forward to helping you with whatever your health concerns are.