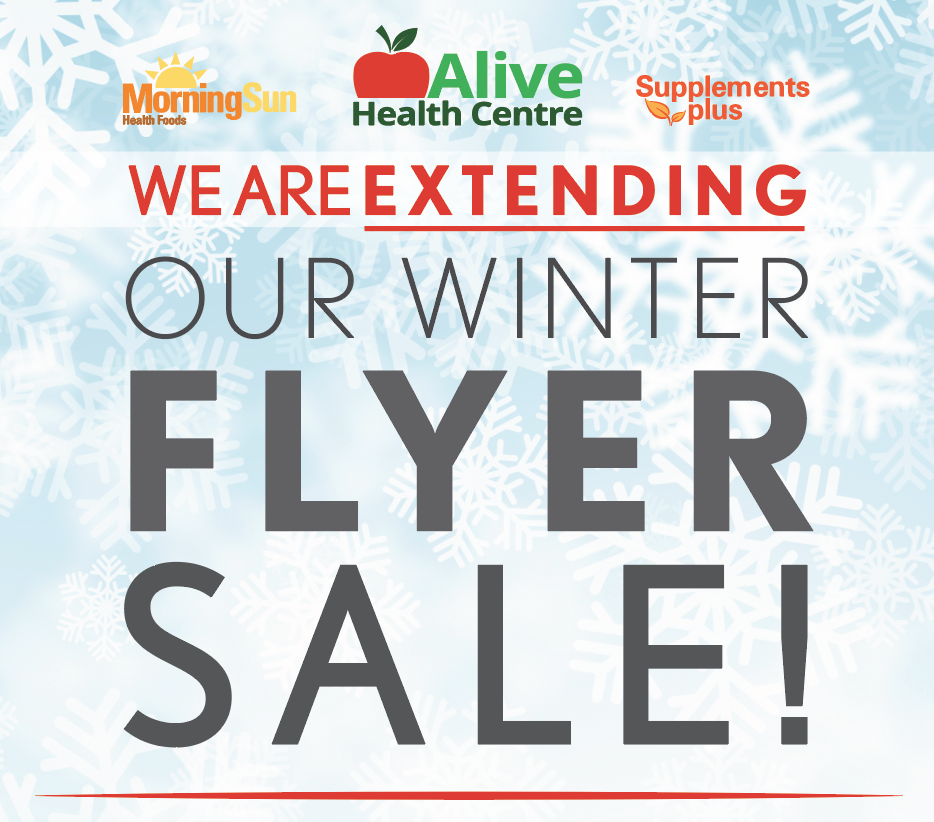 Due to the severe Wintery snowy conditions, we will be extending our Winter Flyer Sale from January 21st to January 31st, 2020.
Start your January off right and keep your momentum going this year! If you are looking for a better night's sleep, check out our locally made Calm-Sleep formula. Available in 2 formulas,  lite, and a full-night formula.
If you are looking to banish wrinkles and tighten your skin this 2020, our Hyaluronic Acid is on sale! Our HA is paired well with  Aqualin Skin Reviving Moisturizer. It is non-clogging, hypo-allergenic and non-irritating!
Find all your favourite Vitamins, Supplements and more on sale until the end of January!