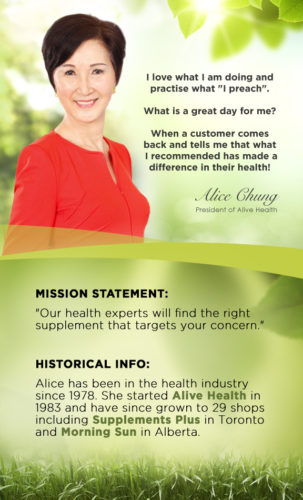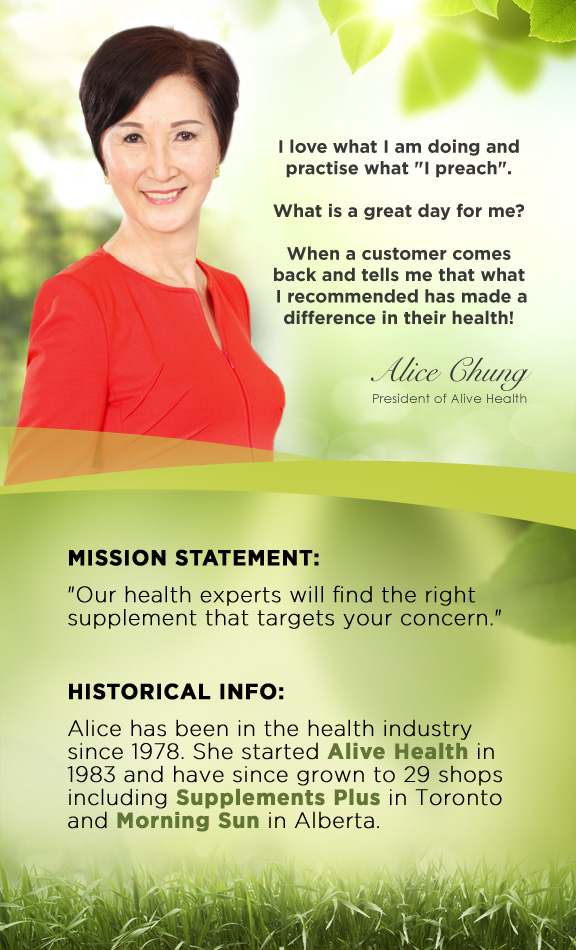 Oakridge Centre is still open! We moved within the mall just around the corner from our old location.   Alive Health Centre has been in Oakridge Centre since 1984 and we are excited to continue to serve our customers.
Alice Chung the owner of Alive, Morning Sun and Supplements Plus works at our Oakridge location Thursday, Friday and Saturday.   Alice has been in the industry for over 40 years.   She is described as a young energetic 73 year old.
Our flyer sale is still on until January 31st! So come to a store near you or come on into Oakridge Alive and ASK Alice.