People ask me all the time what I am using in my hair and it is simply Prairie Naturals Moonshine Silica Finishing Serum.   It makes my hair shinny and gorgeous.   I love that it is alcohol free and I never feel like I have product in my hair.
Product Description: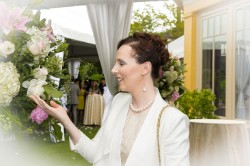 Prairie Naturals Moonshine Silica Finishing Serum is a concentrated formula designed especially for hair repair. This alcohol free formula contains pure Silica Extract 3% which helps repair damage, minimize split ends and restores strength and moisture to hair. Enriched with natural UV protectors, Moonshine Silica Finishing Serum will shield hair from environmental damage. Moonshine Finishing Serum enhances the natural highlights and colour of hair and will leave hair brilliantly shiny and healthy looking. Prairie Naturals products are fragranced with pure, natural aromatic plant oils.  
We hope that you will come and visit us at either Alive Health Centre, Morning Sun or Supplements Plus. Do not sit in silence; there are so many things you can do to better your health! Get excited and take charge of your health. Let's work together, along with your doctor to ensure you are doing all you can to lead a happy and healthy life. Our team looks forward to helping you with what ever your health concerns are.