Alive Health Centre, Morning Sun and Supplements Plus love Natural Factors, Plant a seed and see what grows foundation.   It is up to us to teach our children the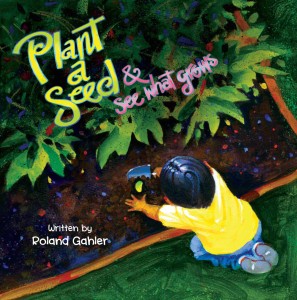 importance of growing organically.   We wanted to share their message.   Please check it out!
"Teach a child to plant a seed while they're still open to learning, and let them see what grows." – Roland Gahler, Chairman of Natural Factors
We couldn't agree more with this statement.   It is just like learning a language… it is so much easier when you are young and like a sponge ready to soak up anything!   For children time is not a factor, they do not worry about how long it takes them to accomplish something!   Children are so eager, but once we become set in our ways it is very hard to teach us new tricks!   So take the time to teach kids about growing organically.   Most kids have NO clue where their food comes from.   They just see it in the grocery store, into our shopping cart and then home in the fridge.   Its amazing to think it was the norm to grow up on a farm.   While times have changed there is something magical about preserving some of our old ways.
It makes a great gift!   My oldest daughter of 3 years older loves  this book!
$12.99 US/CDN Hard Copy
(inclusive of shipping and handling costs within Canada and the United States)
To order, please click here.
Click here to download a free pdf
All proceeds from the sale are used to support the initiatives of the Plant a Seed & See What Grows Foundation.
We hope that you will come and visit us at either Alive Health Centre, Morning Sun or Supplements Plus. Do not sit in silence; there are so many things you can do to better your health! Get excited and take charge of your health. Let's work together, along with your doctor to ensure you are doing all you can to lead a happy and healthy life. Our team looks forward to helping you with what ever your health concerns are.