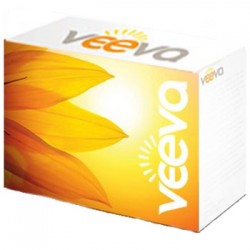 Just a quick post here to help focus on the "Bright Side Of Life!"   With so many worries in the world, it is difficult to conquer stress and it is very hard for a lot of us to find happiness.   Sometimes we need a little help and we don't want to necessarily reach for an anti-depressant.   There is a NEW product called Veeva, which is there to help you rise ABOVE Stress, Mood Disorders, OCD + More!
 There are many "Stress" supplements, but the all natural no side effects Veeva takes it a step further to OVERCOME: Obsessive Compulsive Disorder OCD, agitation, emotional instability, mental confusion and even speech impediments!  Keep Veeva handy, all you need is 2 vegetarian capsules per day and improvements are usually seen within 15 days!! After 10 years of research, Veeva emerged as the most complete stress and mood enhancement formula.  The secret is in the complete formula of herbs, amino acids and their proprietary Cyracos Lemon Balm.    Don't live in fear of mood disorders, or with the potential side effects of Depression Medications when Veeva can help YOU find the brighter side of life naturally!
The scientifically proven ingredients of  Veeva include ancient herbs as well as newly discovered nutrients and powerful spices. Together they do more than just temporarily mask symptoms or boost energy – they support the whole body in its quest for balance.
For more information on the product i.e. ingredients here is the Veeva brochure!
As always, thank you for reading and we look forward to helping you with what ever your health care needs are.   Come see us at a location near you!   Mail orders are also available: 1866 499 9546