From January 9th until January 17th 2010, the Alive Health  Centre in Oakridge Mall (41st & Cambie Vancouver BC)  is having  their anual winter  side walk sale!   This a great time to buy your vitamins!   We have your favourite deals on right now!!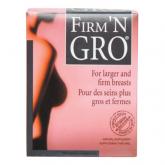 Alive Royal Jelly 1200mg any size is Buy 1 Get 1 FREE!
Ester-C BONUS size 150's  is only $18.99
Nutra Sea Fish Oil 120's is only $22.99
Herbatint Natural Hair Colour $13.99
Alive Wild Salmon Fish Oil 360's is only $25.99
Firm 'N Gro is at its LOWEST price of the year for 160's, now only $155.99!!
These are only just a few items on sale!   We have over 100 products at their lowest prices of the year!   We also have additional ways for you to save $$$ such as:
*Coupons that you can get at the time of purchase for  certain brands.
*  Alive Health Centre has a $2.00 coupon that applies to any purchase that is$30.00 or more (not including taxes).  
*Bottle recycling: bring in your empty bottle and when you purchase the same thing we deduct $1.00 off your purchase or 50 cents if the product is under $10.00.   This is a 1:1 ratio.
*Lastly, VOLUME discounts!   Such as buy 6 get one Free (Some acceptions apply).
As always we thank you very much for your support.   In appreciation of this we offer you the best prices of the year.       Come and see us and we can show you more ways to stay healthy while saving money.   We look forward to seeing your soon!