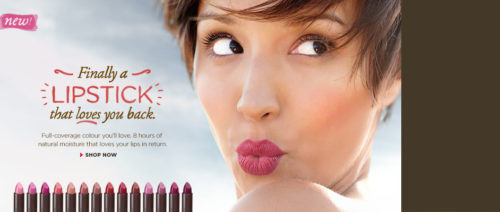 Phthalates, found in lotions, body creams, shampoos and nail polish, have been linked to disrupting your body's hormones.
So why do companies still use them? Phthalates help fragrances linger on the body. Unfortunately, they mimic estrogen. Endocrine disruptors are detrimental in two ways:
1. First, they block our hormones from acting as they normally would, and
2. Secondly, they can act like hormones, triggering effects that may include the early onset of puberty. Often, phthalates are not listed as ingredients in beauty products; to avoid them, go fragrance-free.
What are some alternative solutions to still have fun with Beauty Cosmetics and not have to worry about unbalancing your hormones?
Try Burt's Bee's!  
For those that use Burt's Bee's they are hooked for life.   Its due to their History, their Philosophy, their Culture, their integrity, their Sustainability and they practice what they preach.   Burt's Bee's  has stayed  true to themselves since 1984.   For those of you who have not ventured to see what Burt's Bee's is all about but are curious, Alive encourages you to dive in!   What was once a simple Bees Wax lip balm has grown to an empire of beauty that's good for you and the environment.   They have everything from:
Original Burt's Bee  lip balm
Lip Shimmers
Acne Skin care line
Lip sticks
Cuticle creams
Make Up removers
and more…
Come into our Bentall location downtown or our Oakridge Mall location to learn more about Burt's Bee's.   As always we love to answers questions the good old fashioned way, give us a call at 1 866 499 9546