Supercharge Your BODY With HGH Select Growth Hormone Naturally! NO Injections!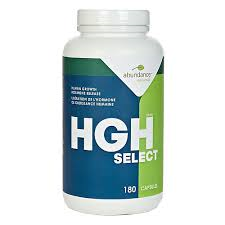 HGH is a potent compound produced in the pituitary gland known to fuel childhood growth; BUT it is also regarded as a powerful ANTI-AGER. Dr. Oz's acronym G-O-A-L: Glycine, Ornithine, Arginine and Lysine is what the product must have and it should be 2000mg of these amino acids combined and HGH Select is!
Glycine keeps muscles strong and allows you to store more energy. It also promotes a good night's sleep.
Ornithine helps remove toxins from the body, which can otherwise zap your energy.
Arginine keeps energy levels up by helping to regulate blood pressure so your heart doesn't have to work as hard. This amino acid may also help decrease body fat, another energy drain.
Lysine aids in turning fatty foods into energy.
To boost your HGH levels naturally, try taking this supplement that researchers have deemed the most powerful anti-aging amino acid combination!
We hope that you will come and visit us at either Alive Health Centre, Morning Sun or Supplements Plus. Do not sit in silence; there are so many things you can do to better your health! Get excited and take charge of your health. Let's work together, along with your doctor to ensure you are doing all you can to lead a happy and healthy life. Our team looks forward to helping you with what ever your health concerns are.