Paula Abdul looks amazing for her age.   She is turning 50 this year and women want to know her age defying secrets!   Rather than plastic surgery, there is no risk with taking Bamboo Silica.   Paul Abdul says this is one of her secrets to keeping strong hair, nails and skin.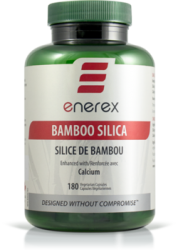 Enerex Bamboo Silica is a pure extract from bamboo shoots that is 70% organic silica by weight – over 10 times that of horsetail silica supplements. Not only does silica strengthen and beautify the body from the inside out, making it a key anti-aging mineral, it is also used to treat skin problems such as psoriasis and eczema as well as improving the cardiovascular system, reducing blood fats and cholesterol, and eliminating toxins such as aluminum.
Take four capsules daily, two in the morning and two in the evening.
As always, we hope that you will come and visit us at either Alive Health Centre, Morning Sun or Supplements Plus. Do not sit in silence; there are so many things you can do to better your health! Get excited and take charge of your health. Let's work together, along with your doctor to ensure you are doing all you can to lead a happy and healthy life. Our team looks forward to helping you with what ever your health concerns are.
Also, if there is not a location near you, we do MAIL ORDERS call us toll free at 1 866 499 9546