When it comes to losing weight Dr. Oz has you covered.    Whether you have belly fat, butt fat, thigh fat,  different body types or food cravings Dr.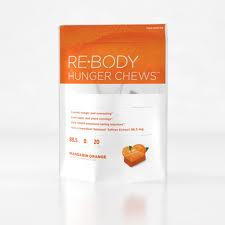 Oz has touched on almost every situation in the struggle of weight loss.  On January 3rd 2012 Dr. Oz talked about Satiereal Saffron Extract as the miracle appetite suppressant.   Emotional Eating is extremely common and is often due to low levels of the hormone Serotonin.   Low levels of serotonin are also the route causes for depression and anxiety.   Montel Williams swears by  Satiereal Saffron Extract as it has worked for him.   The word Satiereal is simply the trademark name that has all of the extensive research done on the Saffron Extract.   Saffron is a plant and is known as one of the most expensive spices you can buy.   Dr. Oz and Montel Williams have shed some light on Satiereal Saffron Extract a few times on Dr. Oz's show and due to the many requests this post is to let you know that  Alive Health Centre Morning Sun and Supplements Plus carry the real deal, Satiereal Saffron Extract by Re-Body.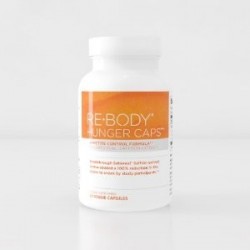 We Carry The Re-Body Satiereal Saffron Extract:
Rebody Hunger Caps with Satiereal Saffron Extract: 88.5mg 60 Capsules
Rebody Hunger Chews with Satiereal Saffron Extract: 88.5mg 30 Chews (20 Calories per Chew) Mandarin Orange Flavor – Delicious!
How Much Can You Lose?
Dr. Oz featured two ladies on his show who he had both taken Saffron Extract and one lady lost 3 pounds in 3 days and the other lady lost 5 pounds in 3 days.   Both of them noticed a decrease in cravings and hunger.
How much to take?
The science has shown that taking 88 to 90mg of Saffron Extract twice per day will control your emotional eating therefore curbing your appetite.
How does it work?
When we eat carbohydrates we almost get a mini high.   We feel good and satisfied, but then a few moments later we realize that we have just added to our wasteline.   Instead Saffron Extract has been shown to do the same thing as eating carbohydrates in terms of making you feel GOOD along with suppressing your appetite.
Summary of Benefits:
Weight Loss
Elevates Mood
Reduced Snacking
Reduced Hunger
Curbs Appetite
As always, we hope that you will come and visit us at either Alive Health Centre, Morning Sun or Supplements Plus. Do not sit in silence; there are so many things you can do to better your health! Get excited and take charge of your health. Let's work together, along with your doctor to ensure you are doing all you can to lead a happy and healthy life. Our team looks forward to helping you with what ever your health concerns are.
Also, if there is not a location near you, we do MAIL ORDERS call us toll free at 1 866 499 9546