Everyday at Alive Health Centre, Morning Sun and Supplements Pluswe are helping women with their  hair loss issues.   In the past, the hair loss  articles have been done on the Silicea, Protein, B-Complex and other key minerals… but Lorna Vanderhaeghe, one of the leaders in Natural Health, but especially women's health,goes into the relationship  of low  iron levels  resulting in  hair loss.   I wanted to share the following article by Lorna, (which is  below) in order  to help as many people as possible with this ongoing problem.   Hair loss is  uncomfortable for everyone, but women really feel strongly about there hair.   Many surveys and questionnaires show that if women are going to be late for an event and if they only have time to do their hair or their make-up they will choose their hair.   Many woman find it devastating to see their hair fall out because it is a symbol of beauty, but it is also an indication of internal problems, hormone imbalances and nutritional deficiencies.  
Below is Lorna Vanderhaeghe's Article, hope you enjoy: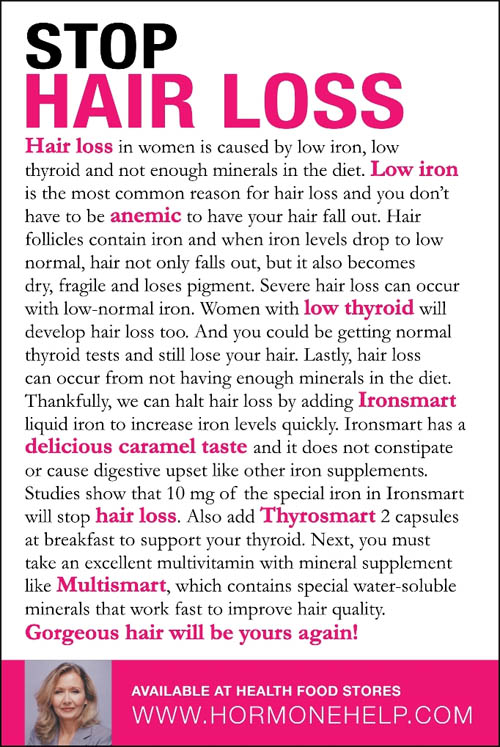 As always thanks for reading and we look forward to seeing you at Alive Health Centre, Morning Sun, Supplements Plus!