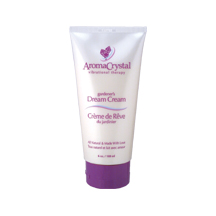 One of the most common concerns these days as weather gets colder and dryer is DRY SKIN!   People are coming in with terrible dry hands, itchy legs and irritated skin all over.   This is common at this time of year and there are plenty of things you can do.
In terms of a topical approach Dream Cream is absolutely wonderful.   It is filled with natural essential oils such as:
Active Ingredient Properties:
Lavender – Excellent skin cell regenerator; antiseptic; helps heal infections; effective aid in healing burns; minor cuts and wounds.
Peppermint – Helps relieve inflammation, indigestion, sinus and lung congestion, itching, insomnia, and shock. It can also help with lack of focus.
Rosemary – Stimulates circulation; relieves congestion and sore muscles; improves memory and confidence; helps to balance the mind and body.
Cinnamon – Helps with infections, indigestion, and congestion. Considered to be an aphrodisiac and is useful for fatigue and depression.
Eucalyptus – Helps clear congestion, infections, pimples and insect bites; increases energy.
Arnica – A natural herbal extract effective for relief of joint pains, inflammation and bruises.
Dream Cream is not only good for dry skin, but many other conditions such as:
Skin Conditions & Weird Rashes
Alternative to corticosteroid cream
Psoriasis; eczema; lupus; shingles; chemotherapy itch
Dry cracked hands; heels; knees; elbows & cuticles
Acne; cold sores
Bug bites; poison ivy
Hemorrhoids; vaginal & jock itch
Minor burns; sunburns & exposure
Pets' hot spots; cracked pads & ear problems
Pain & Pleasure Management
Fibromyalgia; sports injuries; tendonitis
Back & joint pain; stiff neck & sore shoulders
Muscular aches
Bruises; breaks and sprains, headaches
Massage; stress relief & insomnia
Removing house paints and pine sap from the skin
Circulation
Foot care & varicose veins
Anti-inflammatory
Frostbite
Raynaud's syndrome
Blocked sinuses; coughs & congestion
Dream Cream  brought back the  big tubs again, and they still have the squeeze tubes.   Alive Health Centre, Morning Sun and Supplements Plus have been carrying the Dream Cream for years.   We look forward to helping you with what ever your health care needs are.   Have a great weekend and thank you for reading.