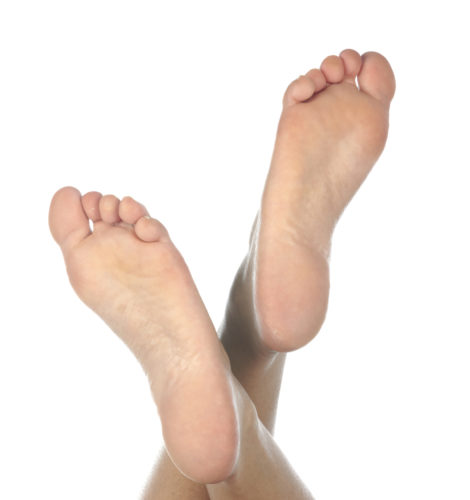 Are you hiding your toes, or are you ready for sandal weather?   This may sound like a funny question, but for some, this is a realty due to dealing with persistent nail fungus.   When we think of being ready for the summer, we think of weight loss and being beach body ready, and for some there is an added worry… they dread having to go to the pool or beach because of toe nail fungus.
Here are some facts from the Canadian Skin Patient Alliance (CSPA):
Overview of nail fungus (ONYCHOMYCOSIS)*
Nail fungus  is caused by fungi, most commonly  dermatophytes  and less commonly, yeast (Candida). The fungus usually invades the nail at the free edge and then spreads down the side toward the base. Less commonly, it starts from the base and moves upward. Infection may occur in patches or streaks on the nail surface. Nail fungus infections are progressive, recurring and contagious.
Facts
Nail fungus infections affected approximately 8% of the Canadian population.
Men are at 2.4 times greater risk of developing a nail fungus infection than women.
Elderly people are also more prone to onychomycosis.
Almost one in three diabetics suffering from nail fungus.
Nails take a long time to grow out. Even when treated, it may take as much as 12 to 18 months for healthy nail to grow out and for nail appearance to improve.
Nail fungus tends to run in families, and may be passed from one person to another
Fungal infections affect toenails more often than fingernails, as fungi grow better in a warm and moist shoe or sock environment.
Infection may spread to other nails if left untreated.
Other contributing factors include a history of athlete's foot and excessive perspiration.
You may have nail fungus if one or more of your nails are:
Thickened
Whitish to yellow-brown discoloration
Brittle, crumbly or ragged
Distorted in shape
A dark color, caused by debris building up under your nail
Smelling slightly foul
Nail fungus can affect fingernails, but it's more common in toenails.
What can you do? Try  Kedem Nail Fungus Topical Solution; it really works and it is a great all natural solution.   It is on sale now until Sunday April 21st 2019.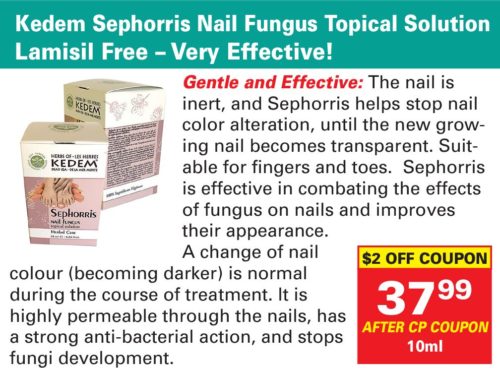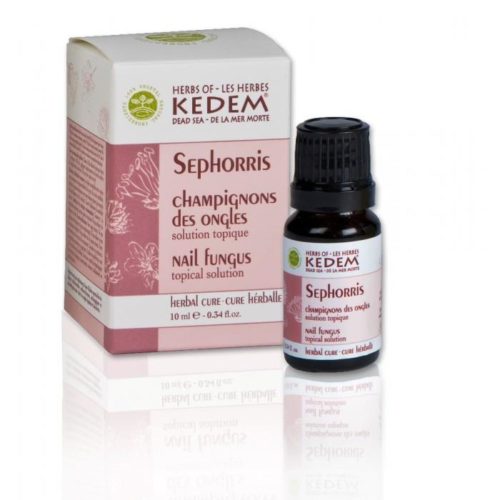 Additional Info: 10 ml (0.34 fl oz)
This is a 100% natural varnish for treating opaque and thickened nails. It may be the best product around for treating nail fungi. With about a 95% success rate, it's one of their best selling products. Sephoris is made of a mixture of essential oils which are particularly active against fungi growing inside nails. It's highly permeable through the nails, has a strong anti-bacterial action, and stops fungi development.
Usage:
Using the brush provided (1 dip = 0.01 ml), carefully apply 1 thin
coat of Sephorris over entire surface of affected nail twice daily
(2x), morning and evening.
Ingredients:
Thymus vulgaris  (Thyme) oil: 49%
Origanum vulgare  (Oregano) oil: 12%
Cinnamomum zeylanicum  (Cinnamon) oil: 12%
Satureja hortensis  (Savory) Oil: 5%
Melaleuca alternifolia  (Tea Tree) oil: 5%
Rosmarinus Officinalis  (Rosemary) oil: 2%
Non-medicinal ingredient:  Cananga Odorata  (Ylang Ylang)
Lastly, if you suspect that you are suffering from an imbalance of Candida than it would be a good idea to heal from within and add the Renew Life Candida cleanse, along with the Renew Life Ultimate Flora Probiotic 100 Billion.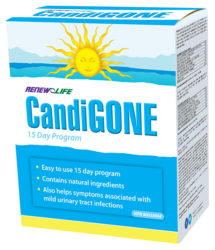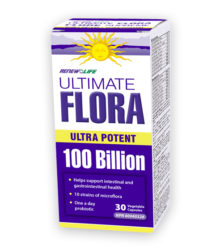 We hope that you will come and visit us at either  Alive Health Centre,  Morning Sunor  Supplements Plus  near you!  Do not sit in silence; there are so many things you can do to better your health!  Get excited  and take charge of your health. Let's work together, along with your doctor to ensure you are doing all you can to lead a happy and healthy life. Our team looks forward to helping you with whatever your health concerns are and be sure to check out our extra savings that are on now until April 21th 2019.