The Canadian leader of silver supplements and with the fastest microbial kill rate.  Essential Silver™  instantly killed 99% of eight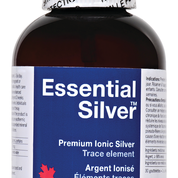 commonly found bacterial and yeast pathogens  upon contact  in independent laboratory testing.   Hence, it is the most effective and powerful brand of silver supplements in the Canadian marketplace.  As a pioneer line, Essential Silver™ is the recipient of the most number of licenses issued by Health Canada for silver supplements.
Essential Silver™ is a vitally potent, safe,  water-based,  medicinal, containing bio-active ionic silver with multiple uses.​   Consciously infused with an intention for your health and healing.
Although vitally potent, it is safe to take internally and for topical applications. Effective for a wide range of health issues
caused by germs, such as Sinus Infections, Coughs, Colds and Flu, Bacterial Inflammation, including Abscesses, Acne, Athlete's Foot, Boils, Insects Bites, Psoriasis, Rosacea, and more.   We have even had long time eczema sufferers finally find relief when adding this to doing a cleanse along with healthy dietary changes.
If the cold and flu season is on your mind, and you want a safe natural weapon ready in your home at a moments notice, add this to your first aid!
Lastly, for more information, Dr. Robert Jackman says it best.   See below for the Scientific truth about Colloidal Silver.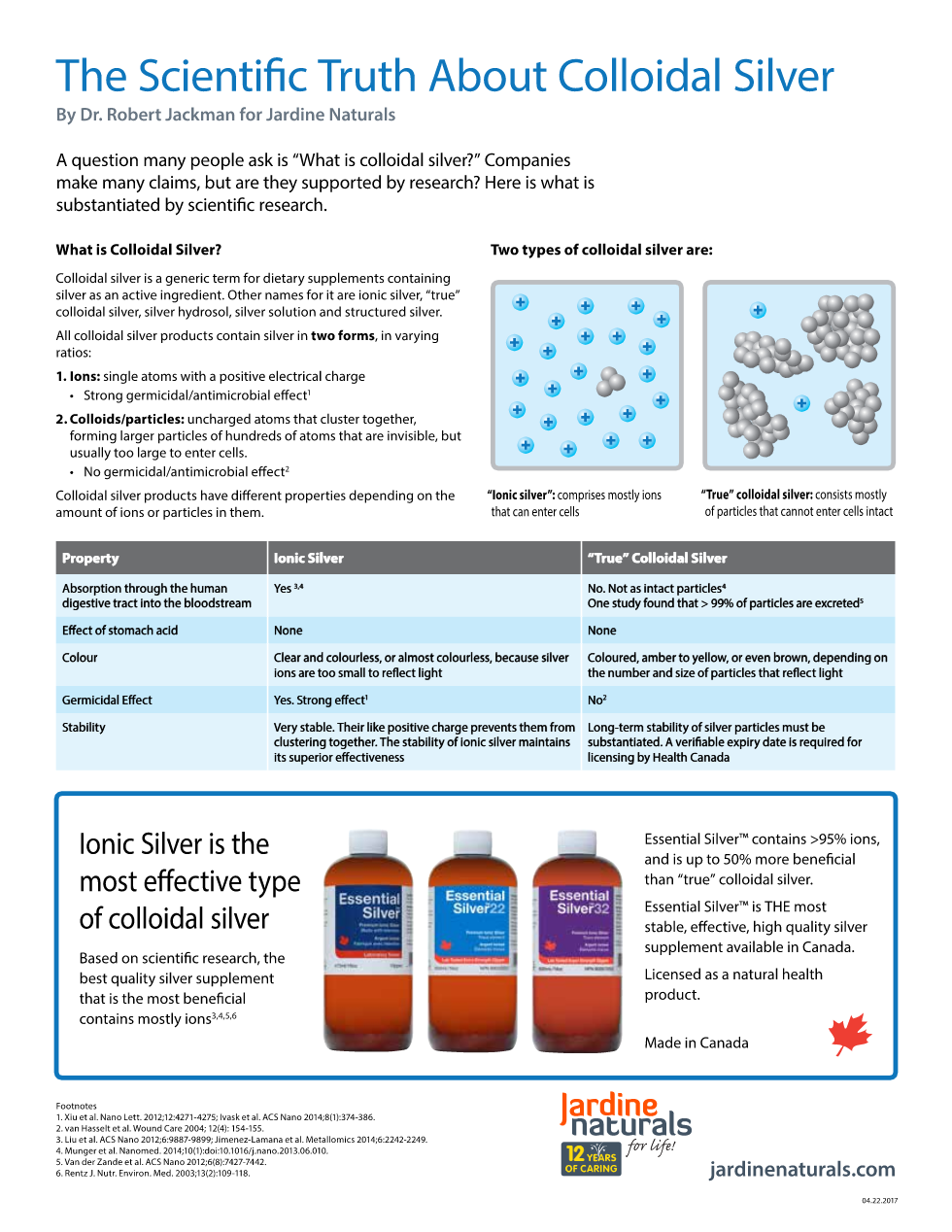 We hope that you will come and visit us at either  Alive Health Centre, Morning Sun or Supplements Plus.  Do not sit in silence; there are so many things you can do to better your health!  Get excited  and take charge of your health. Let's work together, along with your doctor to ensure you are doing all you can to lead a happy and healthy life. Our team looks forward to helping you with what ever your health concerns are.