First of all, Alive Health Centre, Morning Sun and Supplements Plus  can certaintly relate to the statement made on Dr Oz's show.    A woman guest specialist said: ""If I had a dollor for every time a woman came up to me and said "I suffer from bloating", I would be a millionare.""   This statement shows that you are not alone; everyday  we have customer complaints regarding the pain from  BLOATING!   This is not something that you have to live with.    Just remember that there is no single solution  that will work for everyone.   It is important to  not get stressed about your bloating, but to be proactive and get help.
You may have heard of Brenda Watson, she is the founder of Renew Life.   Here is a little background on her:
"To understand what makes Renew Life a special company, one must first know the story of Brenda Watson, who founded Renew Life in 1997.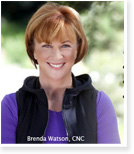 Suffering from poor health and chronic aliments, Brenda began her journey towards better health by embracing the philosophies of Bernard Jensen (a holistic nutritionist and pioneer in the health field). She quickly realized that through cleansing and proper dietary choices, her health was improving for the better."
Cleansing, enzymes, fibre and probiotics these are all things that help the digestive system.   However, we are not all the same and depending on your condition  you may be in need of fibre,  OR you may not, this is just one example.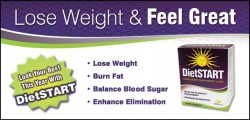 Examples of different conditions due to poor digestive systems:
Candida Overgrowth, Cirrhosis of the Liver, Constipation, Crohn's Disease and Ulcerative Colitis, Diarrhea Diverticular Disease (Diverticulosis / Diverticulitis), Gas and Bloating, Headaches and Migraines, Heartburn / Acid Reflux, Heavy Metal Toxicity, Hemorrhoids, Irritable Bowel Syndrome (I.B.S.), Leaky Gut Syndrome, Parasite Infestation, Peptic Ulcer, Poor Skin, Sluggish Liver (Poor Liver Function), Urinary Tract Infections
Therefore, this is just a general article to creat some awareness around your digestive system.   There are things you can do to improve your situation and we have helped many with the Renew Life Cleansing line.
Cleanses:
CandiGONE, CleanseSMART, First Cleanse, Heavy Metal Cleanse, LiverDETOX Kit, ParaGONE, Smokers Cleanse  to name a few.
As always, we hope that you will come and visit us at either Alive Health Centre, Morning Sun or Supplements Plus. Do not sit in silence; there are so many things you can to better your health! Get excited and take charge of your health. Let's work together, along with your doctor to ensure you are doing all you can to lead a happy and healthy life. Our team looks forward to helping you with what ever your health concerns are.