Check out Lorna Vanderhaeghe's interview on the Fanny Kiefer Show from February 16th.   It was all about Alzheimers.   It is amazing to think that by the time the majority of  the ageing population is  80, over 50% will have some form of Alzheimer or some form of Dementia.   Remember that while genetics do play a part, Alzheimers is preventable.   Alzheimers is essentially inflammation of the brain and we can do simple things like managing our stress levels, doing something about your high blood pressure and taking out sugars out of your diet!
Remember 82% of Canadians are Magnesium deficient!   This is astounding and so preventable.   Lorna Vanderhaeghe has MagSmart which is in powder form, it tastes great, easy to consume, doesn't cause diarrhea and helps to control inflammation in the brain.   Not only does it help with preventing Alzheimers it also helps to reduce high blood pressure, heart health  and is paramount in helping mood disorders.
Check out the video for more information. http://www.youtube.com/watch?v=yRDAANVvJ5c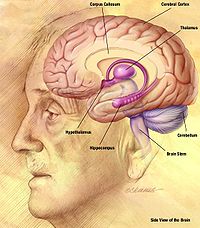 Lorna Vanderhaeghe's Itinerary:
Thurs Feb 16th 9am Shaw TV Studio 4 Live with Fanny Keifer
Discussion: Alzheimer's and Dementia (will mention upcoming lectures)
Products Discussed: Curcumin/Estrosmart/Acetyl-l-carnitine/Fish Oils/Magnesium Glycinate – Magsmart
Sat Feb 18th 3:00 – 4:00pm Lecture: Everything you Need to Know about Hormones
The Wellness Show (20thAnniversary)
Vancouver Convention Centre, East Building Exhibit Hall B & C 999 Canada Place Vancouver BC
As always, we hope that you will come and visit us at either Alive Health Centre, Morning Sun or Supplements Plus. Do not sit in silence; there are so many things you can to better your health! Get excited and take charge of your health. Let's work together, along with your doctor to ensure you are doing all you can to lead a happy and healthy life. Look forward to seeing you!