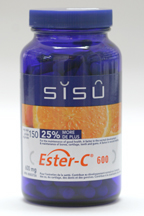 With HST right around the corner, Alive Health Centre,    is offering extra discounts on your supplements.   We understand that your Multivitamin, or Calcium Magnesium is a must have, so now is the time to stock up before July 1st!   We are honouring our flyer prices on most products if you buy two or more of the same item.   For details it is best to visit the store nearest you.  
For example, if you are a regular user of Sisu Ester C 600mg, you can get the flyer price which is $18.99! (When you buy two bottle or more).   Also when you buy 4 bottles you get an ADDITIONAL 5% off!   Our products have excellent shelf life, so if you are wanting to save some money on your supplements in the long run come on into the location near you!
http://www.alivehealthblog.com/stores-location/
As always, thank you for reading and we look forward to seeing you soon!