If you have tried everything for your joints and the pain always seems to linger, Leaf Source is for you.   If you have tried everything for energy and nothing quite hits the spot, Leaf Source is for you.   If your immune system seems to be down no matter what and you are worried about the HINI virus, then definately give Leaf Source a try.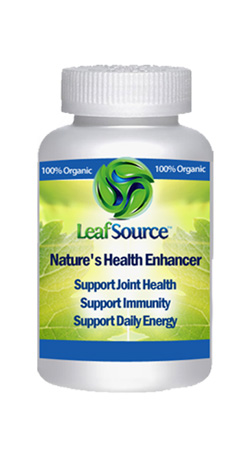 In a nutshell, Leaf Source helps with:
Arthritic pain, joint problems
Inhibiting viral activity
Inflammation
Bone loss
Immune balancing
Fatigue
Nutrient absorption
Increased alkalinity
It can be overwhelming trying to dicipher which products to use.   Leaf Source is honestly one of those products that is truly amazing and really works.   It is 100% organic, vegetarian  and it can be taken with any  supplements that you are already using.   If you are on any medications, you just need to take it two hours apart.   Leaf Source  has over 10 years of scientific research to show its usefullness in conquering pain, balancing your immune system as well as increasing your energy!
What is Leaf Source?   It is derived from a sea bed deposit dated at over 100 million years.    It is  found in New Mexico where there is organic mineral composite from fossilized tropical vegetation.   This means that it contains  humic and fulvic acids, proteins, macro and micronutrients, organic carbon compounds, plant hormones, and enzymes.
You may have noticed that the  wording above says, (Leaf Source balances the immune system).    The word balance is extremely key.   While many people  need to boost the immune system there are many people with auto immune disorders such as arthritis and they want exactly the opposite.   Their immune systems are over active and they need to be very  wary before taking supplements that could boost their immune system.   Therefore, it is important to note that Leaf Source is auto immune friendly because it balances the immune system only.
Leaf Source also enhances the absorption of the nutrients you are consuming.   For example, if you suffer from joint pain you can take your glucosamine with Leaf Source.   People are taking Leaf Source with their calcium,  multivitamin, silica  as well as  other supplements and they are really noticing  the difference.
I would encourage everyone to take Leaf Source because there are no side effects, there are no complications when taking it with other  supplements.    If you are taking prescriptions or over the counter medications it is always advised that you take natural supplements at least two hours apart from medications, but other than this Leaf Source is for everyone.  There has been such positive results, for example, one lady had been suffering with shingles and could not find anything that would help, and she found Leaf Source to be the difference.   I also take this product with my hair loss supplements and my multi vitamin.   I have noticed my hair and nails getting stronger as well.   I know others have seen this as well, but it is really encouraging when you see the results for yourself.    I have also seen my energy increase, and this has helped me wake up a little earlier to do the things I need to do like, exercise and make my lunch in the morning.
Leaf Source is always at Alive Health Centre and when you buy 2 you get 5% off, or when you buy 6 bottles you get 1 FREE.   As always feel free to come into Alive at the Oakrdige location for more information I am always happy to help you with your health.