Below article was written in 2009, our latest article on Alive Vitamins Pure Acai Berry can be found here. Thank you for all of your support over the years and for allowing our Acai Berry to be here for over 10 years. This product may look different on the outside with updated packaging, but it is still the same amazing ingredients and made in Canada…
Acai (pronounced Ah-Sigh-EE) is a powerful antioxidant and is has been named the #1 Super Food by Dr. Perricone.   These little berries come from the Amazon palm tree in Brazil.   Hidden within its royal purple pigment are: antioxidants, amino acids, and essential fatty acids.   Acai berry has 33 times more antioxidants than red grapes and 10-30 times the anthocyanins of red wine!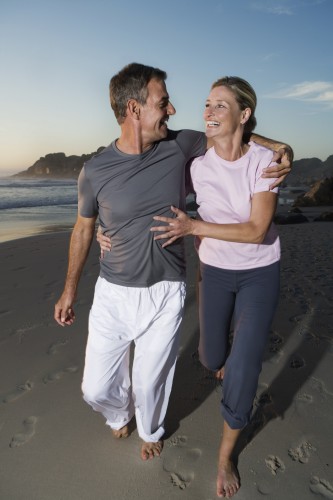 What is Acai berry used for?
Weight loss: Acai helps you to lose weight by reducing your hunger and by increasing your energy levels.   When you have more energy, you will be more inclined to become active and you will ultimately lose weight!   Acai berry is a healthy way to lose weight because there are no stimulants.   Acai berry helps you to overcome fatigue, reduce cravings for carbohydrates, and provides you with antioxidants. When you feel tired you will crave simple carbohydrates and other comfort foods.   Therefore, by using Acai you will reduce hunger and stop yourself from consuming the wrong foods.
Cardiovascular and Digestive Health:Acai has a synergy of monounsaturated (healthy) fats, dietary fibre and phytosterols and this is what helps to promote cardiovascular as well as digestive health.   Monounsaturated oleic acid is important because it aids omega – 3 fish oils to penetrate the cell membrane and together they help to make the cell membrane supple.   It is important to keep the cell membrane young with elasticity because all hormones, neurotransmitters, and insulin receptors function more efficiently.   Remember that over time high insulin rates not only cause type II diabetes, it also creates a constant inflammatory state; and inflammation causes premature aging.
Acai berry is an essential amino acid complex with valuable trace minerals and Alive has had Acai for years before all of the hype.   It is important that you find a pure source with no fillers or binders.   One great choice is Alive Brand Acai Berry that is a pure 500mg extract 10:1 whole fruit that has no added sugar.   Some Acai juice on the market is mixed with other juices, and therefore has high sugar content and this will defeat the purpose of trying to lose weight!   As always come on into Alive where we can help you further.   Look forward to seeing you!