Today is Customer Appreciation Day! Whether you're shopping in-store or online, we've got some pretty fantastic deals – but for one-day-only!!
Visit us in-store or online and you're sure to find most of your favourites on sale! Our in-store discount is 20% off all white sticker items, and 15% off almost everything online!!
Have you heard of the Uno-Mask? It is 20% OFF today!
Aerodynamic and lightweight. Durable polycarbonate material – commonly used with protective eyewear. Adult one size fits all.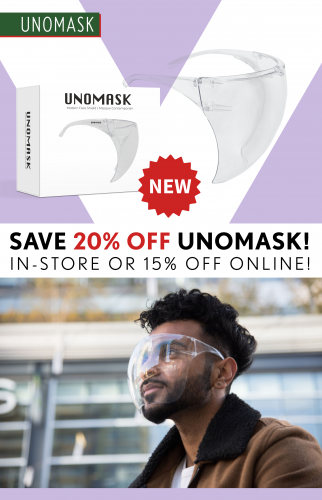 Offers protection against droplets, splashes, oil, dust
Blocks face touching
No-slip design
Reusable and washable
Anti-fog and anti-scratch
Detachable nose pad to pair with glasses
Compatible with all face masks and most coverings
Use face unlock on your smart devices
Not a medical device



Also on sale are some of our NEW AliveVitamins supplements…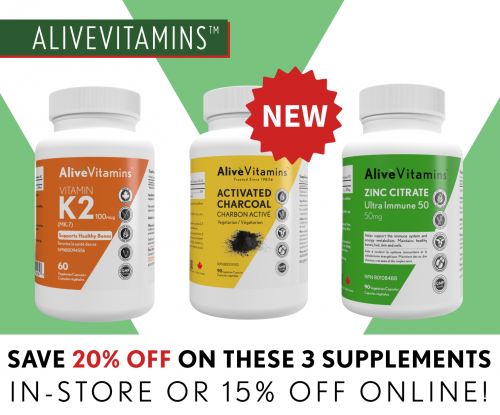 Did you know that we just created an Alive Vitamins Activated Charcoal?
Activated charcoal is a supplement with a variety of uses such as the potential to lower cholesterol, treat poisoning, reduce gas and promote kidney function.
Helps to lower cholesterol (LDL) known as the lousy cholesterol
May treat poisoning
Reduces gas
Promote kidney function
Used to mitigate hangovers
Suitable for Vegetarians/Vegans
Lastly, as a small Canadian business, online sales have helped us keep going. Did you know that a percentage of our online sales go towards the Food banks of greater Vancouver? You are not only supporting us, but we are also working together to help support those in need.

While we practice social distancing we hope you will visit us online at: shopalive.ca
Do not sit in silence; there are so many things you can do to better your health! Get excited and take charge of your health. Let's work together, along with your doctor/health care professional to ensure you are doing all you can to lead a happy and healthy life. Our team looks forward to helping you with whatever your health concerns are.