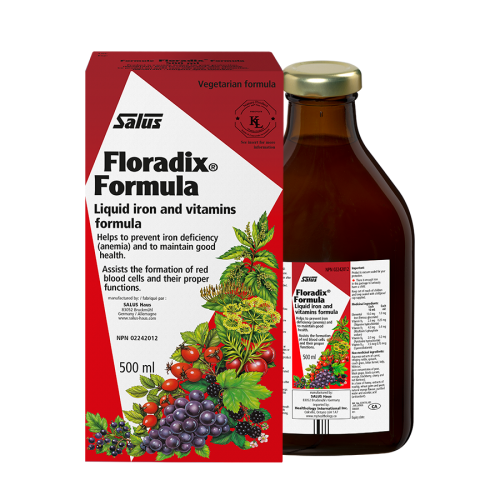 FEEL TIRED & DIZZY TOO OFTEN?
Floradix & Floravit Liquid Iron may help you!
Salus has 2 formulas the Floradix original as well as the Floravit which is yeast and gluten free. Both formulas are Non-Constipating, quick absorbing, liquid iron that has been one of the best irons on the market for decades upon decades. Women require up to 20 mg of iron daily during the childbearing years, but most get less than 10 mg per day. 57% of women are not getting adequate levels of iron from their diet. Who else is at risk? Elderly, endurance athletes, and vegetarians. Missing link for hair loss, brittle nails, low energy, dark circles
FLORADIX HIGHLIGHTS:
Floradix Liquid Iron Formula is clinically proven to raise serum ferritin levels (iron levels) quickly and restore your energy.
BENEFITS:
Floradix Liquid Iron Formula is clinically proven to quickly raise serum ferritin levels (iron levels) in the body, thereby restoring energy and well-being
Formulated for those with low iron or anemia
Easily absorbed, non-constipating formula.
Contains B Vitamins and Vitamin C for enhanced absorption
Vegetarian, kosher, no additives, preservatives, added sugars or alcohol
Naturopath recommended
Why do so many of us constantly feel tired or fatigued? Perhaps the reason is iron deficiency, the most prevalent nutrient deficiency worldwide. Iron deficiency is the leading cause of fatigue among women between the time of menstruation and menopause. It is estimated that up to 26% of menstruating women are iron deficient.
Women of childbearing age and adolescent girls need to regularly replace the iron that is eliminated through monthly blood loss. The elderly are also at risk because they no longer absorb iron from foods as efficiently as when they were younger. Vegetarians and those who eat little or no red meat may also be iron deficient. Endurance athletes and those who exercise regularly lose iron through perspiration, putting them at risk for deficiency and decreased endurance.
Floradix® is a liquid iron supplement that is specially formulated for easy absorption and assimilation. In fact, over 98% of the iron is available for quick potential absorption. The daily use of Floradix® helps normalize low iron levels to boost energy, vitality and optimal health.
Iron is an essential element for the body. It combines with copper and protein to make hemoglobin, a major component of red blood cells which transports oxygen from the lungs to all the tissues of the body. Iron is also needed throughout the body for adenosine triphosphate production (ATP), which is required for cellular energy and proper cell function. When iron is low, ATP production drops and energy levels decrease as a result.
The signs and symptoms of iron deficiency include: Fatigue, weakness, pale skin, dark circles under the eyes, brittle hair and nails, shortness of breath and cold hands and feet.
Specially formulated for easy absorption and assimilation
Over 98% of the iron is available for quick potential absorption
Helps normalize low iron levels
Renews energy and vitality
Promotes the formation of healthy red blood cells
Easy on the digestive tract
Beneficial for teens, women, athletes, the elderly and vegetarians
Each 20 ml serving satisfies the RDA for women of childbearing age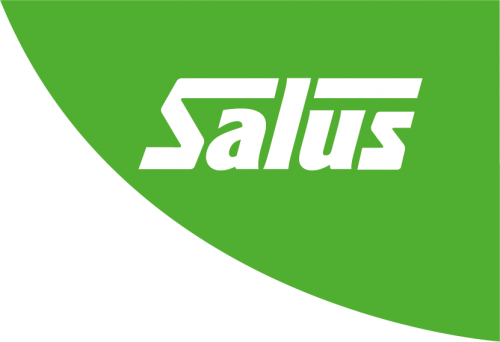 Lastly, as a small Canadian business, online sales have helped us keep going. Did you know that a percentage of our online sales go towards the Food banks of greater Vancouver? You are not only supporting us, but we are also working together to help support those in need.

While we practice social distancing we hope you will visit us online at:
Do not sit in silence; there are so many things you can do to better your health! Get excited and take charge of your health. Let's work together, along with your doctor/health care professional to ensure you are doing all you can to lead a happy and healthy life. Our team looks forward to helping you with whatever your health concerns are.