Aqualin Moisturizer For All Skin Types – Achieve Healthy, Glowing Hydrated Skin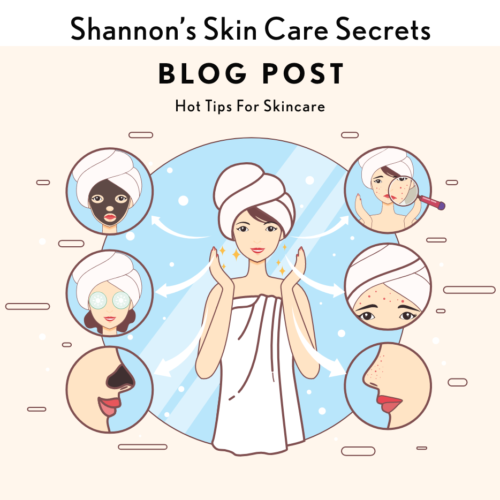 My previous post covered a lot of products, so for this post, I wanted to narrow in on 1 single product. If you are not sure what to try, this would be a great start and here is why…
It is extremely difficult to find a moisturizer that is free from chemicals, fragrances, and doesn't clog your pores. Aqualin is a fantastic moisturizer that works for our customers because it is 100% pure with no chemicals, it is non-clogging and it has only two natural ingredients which are:
1. Electrolyte-free water and
2. Vegetable glycerin.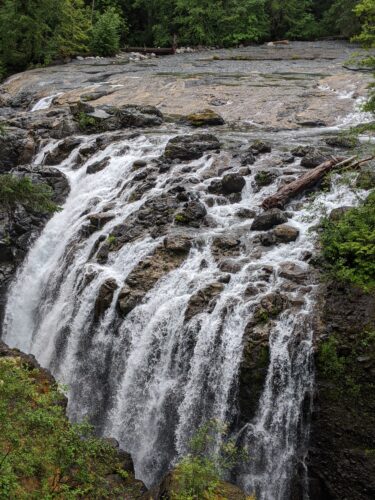 Aqualin is superior to other moisturizers because it actually keeps the water from evaporating allowing your skin to never feel the thirst. Even if you have oily skin remember that Aqualin is grease-less and water soluble.
Aqualin will not cause black heads or acne; in fact customers find it reduces their problem skin/acne. Often times with acne, or oily skin the infected area becomes very dry once it starts the healing process. Aqualin will help replenish and renew the skin protecting it from redness and scaring. Therefore, Aqualin is a fabulous moisturizer for all!
The reason our skin becomes flakey, is due to the extreme temperature changes, as well as the commercial soaps and harsh detergents our skin encounters. Aqualin uses the key ingredient glycerin to provide continuous moisture to the skin. If we do not hydrate our bodies or moisturize ourselves, we lose water in our skin and this is how we start to "age" and wrinkle. Therefore, it is no secret, but it is absolutely vital that we replenish our skin with moisture. Aqualin is truly amazing when it comes to dealing with wrinkles, but it also repairs the skin from extreme cases such as, burns of flakey itchy skin.
How to use Aqualin is simple. Wash your face with a chemical free cleanser such as Robert Urists Mild Cleansing Gel. Then while the face is still wet, squeeze out a small drop (the size of a green pea) onto the palm of your hand. Mix it with a touch of water and apply all over your face and neck or where ever desired. Lastly, do NOT pat your face dry, let the water be absorbed by your skin along with the Aqualin. Your skin is like a plant it is thirsty and it will thank you for the moisture you have provided.
Alive Health Centre, Morning Sun and Supplements Plus have been selling Aqualin for a number of ye 73 year old and one of her secrets is Aqualin! Everyday people complement her on her soft youthful skin. She does not use any creams or skin products outside of the natural health industry and her favourite is Aqualin.
Key Points on Aqualin:
Pure skin relieving moisturizer,
It is greaseless and non-clogging,
Hypoallergenic,
It is non-irritating to the skin and eyes,
It is non-staining,
It is great for soothing burns, from the wind sun or kitchen,
There are only two ingreedients: electrolyte-free water and glycerin,
It renews from head to toe: flaky scalp, dry lines even around the eyes, hands, cuticles, nails, elbows, knees, legs, and feet.
As I said in my previous Skin Care Secrets Post strive to be gentle with yourself. Start by doing this everyday… When you look in the mirror, tell yourself what you like about your skin. Focus on the positives and try not to pick yourself apart. We are so quick to be our own worst critic and say: " I have dry skin, oily skin, uneven skin tone, fine lines, wrinkles or problem skin." From now on, I hope your skincare regime is a joy.
Lastly, as a small Canadian business, online sales have helped us keep going. Did you know that a percentage of our online sales go towards the Food banks of greater Vancouver? You are not only supporting us, but we are also working together to help support those in need.

While we practice social distancing we hope you will visit us online at:
If you have any questions email me at: shannon@shopalive.ca
Do not sit in silence; there are so many things you can do to better your health! Get excited and take charge of your health. Let's work together, along with your doctor/health care professional to ensure you are doing all you can to lead a happy and healthy life. Our team looks forward to helping you with whatever your health concerns are.