Get strong nails, healthy hair and improved skin. Yes it is all connected. Find out how with Alive Vitamins Bamboo Silica and Alive Vitamins Hair Gro. This is our best selling bundle ever… because the results are awesome.
Alive Bamboo Silica – 2X Stronger and helps to promote thicker and fuller hair!
Alive Hi Potency Bamboo Silica is a pure extract from bamboo shoots and it is shown to:
Strengthen hair & nails,
Promote healthy teeth & gums,
Works to prevent wrinkles and keep skins elasticity,
Protect ligaments & tendons,
Supports heart health and prevents premature ageing.
Bamboo Silica is the richest known source of silica. It is the key nutrient to strengthen and beautify the body from the inside out, making it a key anti-aging mineral. It's used to treat skin problems such as psoriasis and eczema as well as improve the cardiovascular system, reduce blood clots and cholesterol. In addition to Bam ­boo Silica this formula contains 200mg of calcium and 100 i.u. of Vitamin D, which are there to focus on stronger bones and tendon. Alive Bamboo Silica is waiting to strengthen you!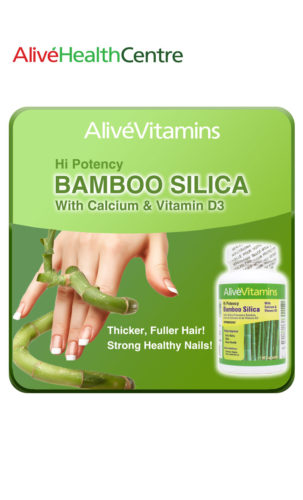 HairGRO™ Facts and Benefits:
Helps:
Reduces hair loss and breakage,
Supports new hair growth in androgenetic alopecia,
Maintains healthy thick hair & strong nails,
Protects and supports liver function.
Overview:
Alive Vitamins HairGRO™ contains, 20 herbs and vitamins, targeting both hair loss as well as the regrowth of new hair. This formula is loved by many, as it is vegetarian and Gluten-Free. Customers keep coming in with their testimonials of how fast it works! The before and after photos are after taking HairGRO™ for just 3 months. It is however recommended that the customer continue to take a maintenance does to ensure health hair continues. Hair loss and slow hair growth can be due to many factors such as: Stress, hormonal imbalances for both men and women, hereditary factors, medication side effects, thyroid disorders and more. Our HairGRO™ formula uses a unique and effective combination of herbs to encourage and normalize DHT levels within the hair follicles.
Lastly this protect is for both men and women.
Testimonial Time!
Our Wellness Associates, have many success stories with HairGRO™ and Bamboo Silica. Here is one from Alice Chung our President and owner:
"One of my dear customers, who is 74 bought a 6 month's supply of both the HairGRO and Bamboo Silica. After 2 bottles (4 months) she came in so excited to show me that her hair at the front grew ¾ of an inch. She is just one of our very happy customers!"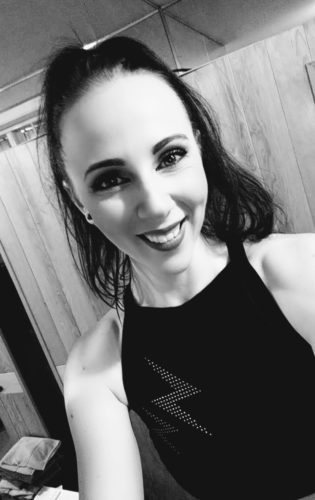 For best results especially if you have suffered from Hair Loss for a long time and have tried everything – we recommend a program:
Take with Alive Vitamins Bamboo Silica for the ultimate hair loss treatment.
Massage Castor Oil into the scalp once a week.
In general, when it comes to strong hair and preventing hair loss, people benefit from incorporating a clean Protein Powder such as: VegaOne or Progressive Harmonized protein.   This only makes sense, as our hair is actually comprised of protein!
Lastly, if you have tried everything for hair loss and have taken many supplements but see no results, the trick is often incorporating a digestive enzyme.   Often, people are not absorbing their key nutrients.
Also iron levels can be the culprit and therefore Floradix or Platinum Easy iron are 2 excellent options.
Iodine is also very helpful if you know it is a hormone issue due to hypothyroidism.
Stress can be a huge cause of hair loss, and often times, we will even recommend a supplement to help aid in stress.   There are many suggestions and it will take a little digging to find the right one for each individual and we are here every step of the way.   Some options are: Alive GABA, TrueHopeEMP, Rhodiola and many more.
Lastly, as a small Canadian business, online sales have helped us keep going. Did you know that a percentage of our online sales go towards the Food banks of greater Vancouver? You are not only supporting us, but we are also working together to help support those in need.

While we practice social distancing we hope you will visit us online at:
If you have any questions email me at: shannon@shopalive.ca
Do not sit in silence; there are so many things you can do to better your health! Get excited and take charge of your health. Let's work together, along with your doctor/health care professional to ensure you are doing all you can to lead a happy and healthy life. Our team looks forward to helping you with whatever your health concerns are.