Angela Sasso is located in Vancouver BC and she is a Personal Trainer/Fitness Coach.   I just wanted to share with you one of her latest interviews with Dr. Likey's.
Dr. Michael Likey, international author, spiritual therapist and teacher, hosts this series of regular meditative thoughts on transformative self-help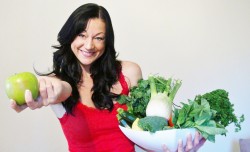 topics. Every show features a meditative/scientific treatment along with the particular lecture-topic; an occasional guest-expert on a particular subject joins in from time-to-time! Your life will also be enhanced and the quality of your life improved as you acclimate to higher-ground through the mystical, Higher Consciousness meditations. Enjoy these transformative broadcasts here. Learn more about Dr. Likey here: http://www.michaellikey.com
Recently, Angela Sasso launched her
Weight Loss Cook book
and I wanted to provide more information and background on her experience.   Hope you enjoy the read!
As always, we hope that you will come and visit us at either Alive Health Centre, Morning Sun or Supplements Plus. Do not sit in silence; there are so many things you can do to better your health! Get excited and take charge of your health. Let's work together, along with your doctor to ensure you are doing all you can to lead a happy and healthy life. Our team looks forward to helping you with what ever your health concerns are.
Also, if there is not a location near you, we do MAIL ORDERS call us toll free at 1 866 499 9546