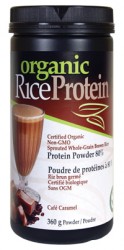 Dr Oz has been talking a lot about busting belly fat, bottom fat, thigh fat, top heavy fat and just all over fat.   This is a reminder post of where to get good quality supplements such as Raspberry Ketones, Phase 2 )White Kidney Bean Extract), L-Carnitine, CLA and Red Clover.   Often as soon as Dr. Oz talks about natural supplements people are looking for somewhere reputable get them.   Therefore, at Alive Health Centre, Morning Sun and Supplements Plus we have what you are looking for all of excellent quality.
If there is not  a location near you, we do mail orders.   Call us toll free at 1-866-499-9546
Let's recap the body types and what is right for you!
ALL over Body FAT:
Dr. Oz's number 1 miracle supplement is… Raspberry Ketones.   Raspberry Ketones literally works with the protein hormone adiponectin which  tricks your body into thinking it is thin and actually will melt away your body fat.   Dr. Oz showed amazing results from people who have used it for 8 months.   The trick is using it while eating right and keeping active.   Raspberry Ketones will help you along the way as you put in the effort of eating right and exercising!   He recommended to start with 100mg or 200mg at breakfast and lunch.
Why can't you just eat Raspberries?   Because in order to get the extract of Raspberry Ketones you would have to eat 90lbs of raspberries and this wold actually be counter productive as there is just too much sugar.
BIG Bottom:
For those ladies who have a big bottom you are not alone, nearly two thirds of women have a big bottom.  This may be the safer type of fat as it is not linked to cancers but it is one of the first places women gain weight and it is one of the hardest places to lose weight.  Many women lose weight all over except the bum! It can be very discouraging but there are things you can do.   Dr. Oz recommends that for 5 days you can replace one of your meals with a pasta primavera with lots of veges, some chicken breast and edamane helping shift the hormones in the right direction.   Then very important, you must consume  2 cups of Red Clover Tea containing  isoflavones which help regulate estrogens.  Too much estrogens is what the bum fat thrives  on.  Remember complex carbs, low fat and high protein diet is your friend.
Dreaded Belly FAT:
50% of women suffer from unwanted belly fat!   The problem is this type of fat is quite dangerous to our health as it is toxic and has been directly linked to cancer and cardiovascular problems.  The good news is this is the easiest place to lose fat on the  body.  For this group it is all about eating the right fats such as olive oil because these fats help to reduce excess inflammation!   The meal you are supposed to replace for 5 days is your CLA Breakfast.   CLA is conjugated linoleic acid which is an omega 6 fatty acid that turns fat stores into energy.   Therefore CLA is helping your body burn fat stores.   The key is having a high protein meal at breakfast with some eggs and cheese, because dairy products have some CLA in it (however keep the dairy products in moderation!)   Remember to consume  good healthy fats that are found in olive oil, coconut oil and avacados.   Dr. Oz also recommended to eat some tomatoes as they are low in calories and they are a natural diuretic.
Upper body FAT:
This is all the people with that annoying back fat, chest fat or arm fat.   This category is often referred to the android body type.   One lady on Dr. Oz said if she loses anymore fat in her legs and bottom she is going to fall over.   The key here is to use L-Carnitine_with vitamin C.   Your meal that you need to replace for 5 days, is your lunch with a Tex Mex salad.   This will include spinach, some sour cream, corn, beans, avocado and supplements with L-Caritine and Vitamin C as it helps to stimulate the growth hormone   which helps you feel vibrant and young and   L-Carnitine helps to stimulate your metabolism helping you rid your body fat.     Take 500mg of L-Carnitine at lunch.
Thigh FAT:
Last but certaintly not least we have the uncomfortable thigh fat.   This one is trouble some as it stops you from wearing your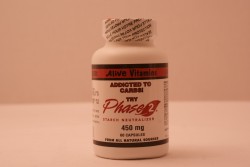 favourite jeans. Many women complain of doing all the hard work of losing weight in their belly but they still feel lousy as there thighs are still huge not allowing them to be able to wear nice clothes or feel sexy.   This is such a disappointing feeling.  Well not to worry Phase 2 (White Kidney Bean Extract is to your rescue.   This is a carb blocker.   The key to your success is to take Phase 2 before carb meals and to replace your lunch with a protein shake.   They taste wonderful.   An excellent choice would be Prairie Naturals Proteins.   They have something for everyone whether you are Vegan, or only eat organic they are the right choice for you!   They have, Rice, Hemp, Whey, Soy… many  options as you can see.   To beat thigh fat you are looking at a low fat high protein diet.
As always, we hope that you will come and visit us at either Alive Health Centre, Morning Sun or Supplements Plus. Do not sit in silence; there are so many things you can do to better your health! Get excited and take charge of your health. Let's work together, to ensure you are doing all you can to lead a happy and healthy life. Our team looks forward to helping you with what ever your health concerns are.
Also, if there is not a location near you, we do mail orders call us toll free at 1 866 499 9546