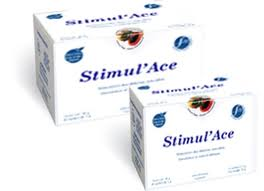 In Novemeber there is a post on Immun'AGE.   Stimul'ACE is still the same product under a different name.   Immun'AGE is well known in Europe.   You will find Stimul'ACE at our Alive Health Centre, Supplements Plus and Morning Sun locations.
This is a follow up article to inform you of the many customers and friends who are truly finding a difference in their health.   The product is well researched with many scientific studies to back it up.
The following is just one of the articles supporting Stimul'ACE.
Triggers for Fermented Papaya Preparation Use for Flu Prevention
Dr Pierre Mantello, Osato Research Institute
Gifu, Japan
Additional Information from Vista Health Magazine:   PDF Stimul'ACE Article in the Vista Health Magazine February 2012, includes testimonials!
Here is a re-cap of what Stimul'ACE is:
Stimul'ACE  uses a papaya fermentation process to fight the negative affects that stress poses on our body.   The main benefits of taking  Stimul'ACE are: to fight stress, fight fatigue, improve an unbalanced lifestyle, improve low immune defences and combat against ageing.
Professor Luc Montagnier is well known for the discovery of the HIV 1 and 2 viruses.   He is also President of the World Foundation for AIDS research and prevention.    Stimul'ACE is the only papaya fermentation process recommended by him.   There have been more than 40 clinical studies performed on the fermented papaya preparation (F.P.P.) produced by the Osato laboratories.   This fermented papaya preparation contains antioxidant compounds with remarkable properties such as: oligosaccharides which simulate the presence of betaglucans which help protect against infections.
Recommended Dosage:
For continuous use it is recommended to take 2 to 3 sachets a day depending on ones fitness, age and environment.
There are NO side effects and Stimul' ACE is 100% natural without any preservatives or chemicals additives.
As always thank you for reading.   We look forward to helping you at a location near you!   We love what we do at Alive Health Centre and Morning Sun.   Life is the most important thing together we can make the most of it.
Also we do mail orders call us toll free at 1 866 499 9546.