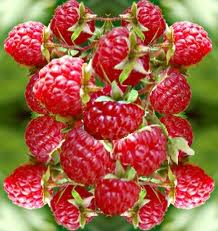 New Years resolutions for losing weight may not have the same buzz as it did in January, but don't give up.   Keep going!! Keep exercising and eating right even if the results are slow going it is incredibly important to keep treating your body right.   The results will come and always keep in mind that the weight gain didn't happen overnight, although it can feel like it sometimes.   Therefore, you must keep in mind that it will take time for the weight to come off.
At Alive Health Centre, Morning Sun and Supplements Plus we are always encouraging people to eat right and find physical activity that you enjoy.   Healthy living is all about finding a lifestyle change that you can manage forever.   Crash diets do not work long term!   It must be a lifestyle change.   However, there are times when it is extremely difficult to do it all on your own.   Supplementation is a great way to get the ball rolling so that you start to see results and then you feel encouraged to keep exercising and eating right.
Dr Oz has talked about Acai Berry which is fantastic for stabalizing blood sugar and increasing energy.   He has talked about PGX which also helps to stabalize blood sugar as well as help create the feeling of fullness.   The latest is Raspberry Ketones.   Raspberry Ketones are also all natural and good for you!   They have been shown to actually shrink your FAT cells.
Below are the sizes, price and formula for the Alive Brand which is well known now for over 20 years as one of the leaders in high quality.
Razberi-K "registered trademark"
Raspberry Ketones…. 100mg
Recommended dosage: 1 capsule twice daily
Size 60s (one month supply)
Regular: $24.99
Sale Price: $19.99
Size 120s (2 month supply)
Regular: $44.99
Sale Price: $34.99
We are taking pre orders.   If you want to talk to someone for more information our team at Alive Health Cntre Morning Sun or Supplements would be happy to assist you.   Also, we do mail orders.   Call us toll free at 1 866 499 9546