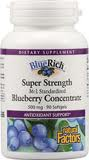 Are you looking for a healthly snack to give your loved ones this Christmas in their stocking?   We have an idea… right now our Blue Rich Antioxidants are on sale for only $9.99!   This is a fantastic way to fill up those stockings!   Antioxidants are a great way to boost energy, improve your metabolism, and fight free radicals.   Instead of candy and chocolates stick a couple of bottles of a safe natural supplements that everyone in your family can take.  
There are many other antioxidants that are on sale this month such as the much in demand Acai Berry.   Alive Health Centre, Morning Sun and Supplements Plus have been carrying this wonderful antioxidant for years before the hype and ours is 100% pure with no stimulants.   It is just the pure extract of Acai Berry 500mg per capsule.   The sale price  for the 60 size is now only  $16.99!
Don't forget with red sticker sale items you can also buy 6 of the same item and get 1 FREE!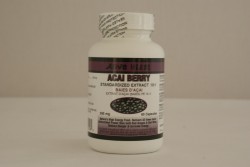 There is lots of stocking stuffer ideas our knowledgable staff would love to share.   We are passionate about health and are excited to help in any way we can.   We have Hawthorn Berries for cholesterol and so many more perfectly safe ideas for your family and friends.  
As always thanks for you support and we look forward to seeing you at a location near you!