Alive Health Centre, Morning Sun and Supplements Plus love Natural Factors, Plant a seed and see what grows foundation.  It is up to us to teach our children the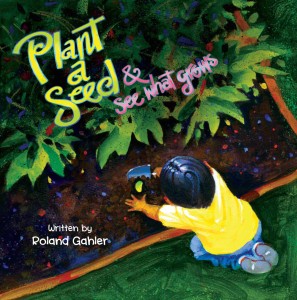 importance of growing organically.  We wanted to share their message.  Please check it out!  Hope you enjoy the post!
"Teach a child to plant a seed while they're still open to learning, and let them see what grows." - Roland Gahler, Chairman of Natural Factors
Community Gardens in Canada – Seed Preservation Programs
Community Gardens
"Gardens, scholars say, are the first sign of commitment to a community. When people plant corn they are saying, let's stay here. And by their connection to the land, they are connected to one another." – Anne Raver, writer
Plant a Seed Foundation is committed to connecting people through wonderful gardens. The Foundation sponsors various community and school gardens across Canada to provide a wide spectrum of benefits – ecological, social, nutrition, and economic.
From an ecological viewpoint, community and school gardens increase green space, reduce the "heat island" phenomenon in urban settings, decrease carbon emissions, and reduce soil erosion. On a nutritional perspective, they give more opportunities for the community to eat more local vegetables and fruits. They also improve physical activity levels.
The economic benefits of community and school gardens range from improving food security, providing opportunities to donate food to local programs to reducing your grocery bills.
Community and school gardens also increase knowledge of growing, harvesting and cooking, and improve the social interactions of community members and students and add value to properties. Finally, community and school gardens give a sense of pride and stewardship.
Plant a Seed Foundation actively seeks not-for-profit, school and government partners to create more gardens.
For more information or to partner with us, please contact communitygardens@seewhatgrows.org
__________________________________________________________________________________
Please see the photo of the book.  It makes a great gift!  My oldest daughter of 3 years older loves this book!
$12.99 US/CDN Hard Copy
(inclusive of shipping and handling costs within Canada and the United States)
To order, please click here.
Click here to download a free pdf
The future belongs to the young, and one of the world's future geniuses could be living with you right now! But to achieve their full potential, children need to be encouraged and inspired. They need to be cultivated, like a garden that explodes into life when it gets what it needs. This book is about encouraging children to see what their future could be like, and to inspire them to respect and care for the earth while their minds are still open and receptive.
All proceeds from the sale are used to support the initiatives of the Plant a Seed & See What Grows Foundation.
If there is not a location near you we would love to help you with a mail order. MAIL ORDER: Toll free 1-866-499-9546
We hope that you will come and visit us at either Alive Health Centre, Morning Sun or Supplements Plus. Do not sit in silence; there are so many things you can do to better your health! Get excited and take charge of your health. Let's work together, along with your doctor to ensure you are doing all you can to lead a happy and healthy life. Our team looks forward to helping you with what ever your health concerns are.