We say goodbye to Oakridge Mall for now as we MOVE TO Kerrisdale…
Opening date is to be confirmed as we are undergoing renovations!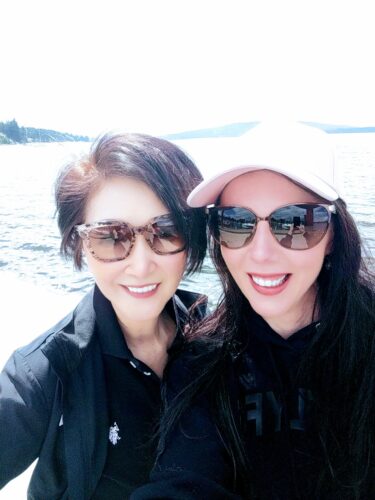 IMPORTANT ANNOUNCEMENT!
Alive Health Centre & Supplements Plus are MOVING after 36 years to Kerrisdale – stay tuned for opening details as we are currently under renovations. We apologize for any inconvenience.
NEW HOME will be: 2246 West 41st Avenue, Vancouver (it is near RBC)

August 29TH was our last day in Oakridge Mall. Thank you for your support all these years! We may be closed at that location, but not forever.
We will be BACK in 2024 when OAKRIDGE reopens
the NEW MALL!
While we are closed for renovations here is how you can STILL shop with us – thank you for keeping it local:
VISIT OUR RICHMOND STORE, LOCATED IN THE RICHMOND CENTRE MALL, NEAR SHOPPER'S, OPPOSITE H&M – Tel (Richmond): 604 278 2788
OR CALL US AT 604-263-3235 TO INQUIRE ABOUT PRODUCTS
Shop 24/7 at our online store: ShopAlive.ca
If you have any questions email me at:  shannon@shopalive.ca

NEW HOME will be: 2246 West 41st Avenue, Vancouver in
Kerrisdale (Between Yew and Vine) near RBC bank.
OPENS: We will post our opening date soon!
We are looking forward to seeing you and helping you in any other way we can!
Tel: (Same) 604-263-3235
Lastly, as a small Canadian business, online sales have helped us keep going. Did you know that a percentage of our online sales go towards the Food banks of greater Vancouver? You are not only supporting us, but we are also working together to help support those in need.

While we practice social distancing we hope you will visit us online at:
If you have any questions email me at: shannon@shopalive.ca
Do not sit in silence; there are so many things you can do to better your health! Get excited and take charge of your health. Let's work together, along with your doctor/health care professional to ensure you are doing all you can to lead a happy and healthy life. Our team looks forward to helping you with whatever your health concerns are.