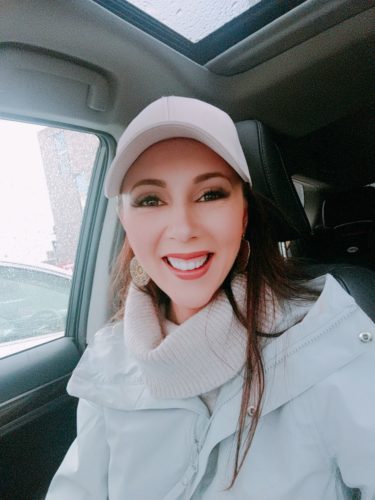 I have been using A. Vogel Allergy Relief Tabs season after season because it works really well for my allergies to Grass, Trees, Pollin and Ragweed. Before this formula I could forget about trying to wear any sort of makeup, it would literally run down my face from watery eyes.
It is not just me who loves this product, it is our staff, long time customers and here is another A. Vogel fan who has a testimonial to share with you:
"I have tried every kind of allergy medication and nothing worked. All the non drowsy medications make me sleep. These allergy pills are good they have made is so I'm not scratching my eyes out or sneezing a million times a day." April 2020
Melissa
Effective homeopathic preparation for allergy symptoms
Hay fever symptoms relief. For the treatment of sneezing, itchy nose, burning eyes, consider A.Vogel Allergy Relief.
Non-addictive, non drowsy and no side effects
Sugar and gluten-free
Safe for children 2 up
Sneezing, itchy nose, burning eyes
Allergy Relief eliminates the toxins that overload the immune system. It is therefore aimed at all types of allergies (rather than only hay fever) because it promotes a normalization of the immune system. Natural Allergy Relief can be taken a month before the hay fever season just as it can be taken a month before going on a holiday, where you know you will be facing known allergens and a possible change of diet.
Dosage
General use recommendation:
Take 15 minutes before meals. Allow to slowly dissolve under the tongue.
Adults and adolescents over 13 years old: Take 2 tablets, 3 times daily.
Children 6-11 years of age: Chew 1 tablet, 3 times daily.
Children 3-5 years of age: Chew 1/2 tablet, 1-3 times daily.
Children 2 years of age:  Crush tablets and mix with food  or dissolve in some water, and give 1-3 times daily.
Note: In acute cases, take hourly up to 12 times daily, gradually reducing frequency as improvement occurs, or as directed by a healthcare practitioner.
Lastly, as a small Canadian business, online sales have helped us keep going.  Did you know that a percentage of our online sales go towards the Food banks of greater Vancouver?  You are not only supporting us, but we are also working together to help support those in need.

While we practice social distancing we hope you will  visit us online at:
If you have any questions email me at:  shannon@shopalive.ca
Do not sit in silence; there are so many things you can do to better your health!  Get excited  and take charge of your health. Let's work together, along with your doctor/health care professional to ensure you are doing all you can to lead a happy and healthy life. Our team looks forward to helping you with whatever your health concerns are.