The primary function of L-Carnitine is to regulate fat oxidation (burning). L-Carnitine is responsible for transporting fat to the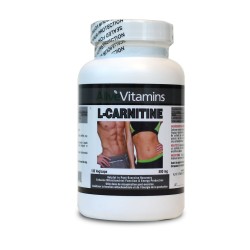 "fat furnace" in our cells called mitochondria. Unless fat makes it to the mitochondria, it cannot be oxidized, no matter how much you exercise or diet. The body can make small amounts of L-Carnitine, however you need the amino acids: L-Lysine and Methionine and vitamins such as Niacin, B6 and Vitamin C. A shortage of any of these nutrients can lower L-Carnitine levels and reduce your fat burning potential. Dr Oz discussed L-Carnitine is your ticket to faster post-exercise recovery, increasing  fat burning potential and energy production…What's not to like!
Price: $19.99 for 60 Vcaps and $34.99 for 120 Vcaps
On sale until October 21st 2012!
As always, we hope that you will come and visit us at either Alive Health Centre, Morning Sun or Supplements Plus. Do not sit in silence; there are so many things you can do to better your health! Get excited and take charge of your health. Let's work together, along with your doctor to ensure you are doing all you can to lead a happy and healthy life. Our team looks forward to helping you with what ever your health concerns are.
Also, if there is not a location near you, we do MAIL ORDERS call us toll free at 1 866 499 9546