Concerned about ALL over Body FAT?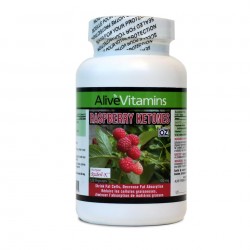 Dr. Oz's miracle supplement is… Raspberry Ketones.
Dr. Oz recently featured THE amazing weight loss benefits of taking Raspberry Ketones. RK was shown to: Slide under the cells and cut fat.  HOW?   RK works with the protein hormone adiponectin which tricks your body into thinking it is thin and actually will melt away your body fat. May sound too good to be true, however Dr. Oz did an incredible simulation of what happens to your FAT cells, when you take RK.   He showed it's like putting your fat cells into Liquid Nitrogen and watching the liquid 'SHRINK" your fat cells. Therefore it is not surprising when customers and studies done on (Razberi-Kâ"¢) report results within 5 DAYS!   For BEST RESULTS: RK's efficacy is enhanced when combined with other natural weight loss products that get to the root of why you gain weight. Among the most well known combination extracts for RK are: Green coffee bean extract, White Kidney Bean Extract,Saffron, Coleus Forskolii and African Mango.    If you are working out and eating right, but still are having trouble losing weight, this may help you slip into that dress that have been yearning to fit into again!!
As always, we hope that you will come and visit us at either Alive Health Centre, Morning Sun or Supplements Plus. Do not sit in silence; there are so many things you can do to better your health! Get excited and take charge of your health. Let's work together, along with your doctor to ensure you are doing all you can to lead a happy and healthy life. Our team looks forward to helping you with what ever your health concerns are.
Also, if there is not a location near you, we do MAIL ORDERS call us toll free at 1 866 499 9546