Bach Flower remedies are fantastic for those moments when you do not feel at ease.   I use the spray myself right before I need to make a presentation, do a talk, run a meeting or even when I know I have a big day ahead of me.   Rescue Remedy is truly to your rescue.   We have been carrying this product at Alive Health Centre Morning Sun and Supplements Plus for years and now Dr. Oz has shed some light on this.   People are wondering where to find Bach Flower Remedies and we have it!
This combination of Bach Flower Remedies is especially beneficial when you find yourself in traumatic situations, such as, stress, emergencies, after getting bad news, before an exam or job interview and all other kind of situations where we suddenly lose balance mentally. The Remedies quickly get us back in our normal balance so that we calmly can deal with any situation.
Rescue ® Remedy has been used successfully on stressful days where we suffer from impatience, tension and pressure. It has also been used successfully with children to stop a tantrum, before a speech or job interview. Rescue ® Remedy helps us relax, get focused and get the needed calmness.
Many people chose to carry Rescue Remedy ® in their purse, at the office, in the car or in the diaper bag. You never know when you need it.
Pregnant women in labor have made the experience easier and less traumatic by taking Rescue Remedy.
Rescue Remedy ® can also be taken just before going to bed to calm a troubled mind.
5x (HPUS) dilution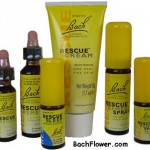 Star of Bethlehem – Orithogalum umbellatum
Rock Rose – Helianthemum
Cherry Plum – Prunus cerasifera
Impatiens – Impatiens gladulifera
Clematis – Clematis vitalba
Also there is a kids formula ALCOHOL FREE:
Bach Kids Rescue ® Remedy an alcohol-free formula in a kid-safe plastic bottle and dropper created to help children during times of stress and anxiety. Safe, gentle, non-drowsy formula. Directions: 4 drops may be taken directly from the bottle or added to any beverage. Take drops a minimum of 4 times per day. Do not use if tamper-evident seal is broken.
As always, we hope that you will come and visit us at either Alive Health Centre, Morning Sun or Supplements Plus. Do not sit in silence; there are so many things you can do to better your health! Get excited and take charge of your health. Let's work together, along with your doctor to ensure you are doing all you can to lead a happy and healthy life. Our team looks forward to helping you with what ever your health concerns are.
Also, if there is not a location near you, we do MAIL ORDERS call us toll free at 1 866 499 9546