Dr. Oz refers to Chitosan as a "fat magnet" for stubborn fat that stays on your behind.   To burn butt fat Dr. Oz recommends to  drink a Chitosan and Whey Protein Smoothie at both breakfast and lunch for 7 days.
Alive Brand Chitolean, which is Chitosan is an excellent convenient way to make sure you are covered in losing fat from your behind.
What is Chitosan?
Chitosan is made from the exoskeleton (the outer shell) of certain shellfis.   Chitosan, serves as a dietary fiber that can actually inhibit fats from getting absorbed into the intestinal wall so they don't get into your body and settle in your butt.   This is why people take Chitosan capsules before fatty meals.
Progressive has an excellent Protein Powder called Harmonized Protein.   Why chose this brand?
Harmonized Protein ® features a synergistic blend of 5 high quality, New Zealand sourced proteins. It also provides liver and kidney support to ensure that you can digest, absorb, utilize and eliminate without causing any undue stress on your body. All of the ingredients are designed to be in balance and to work in harmony with each other as well as with your body. Harmonized Protein ® is professionally formulated and energetically balanced and contains no artificial flavours, colours, sweeteners or preservatives.
Features: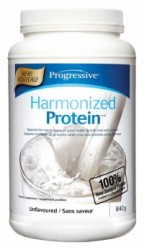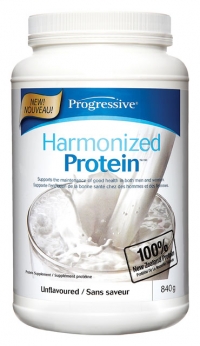 The Cleanest Protein Possible ®
Featuring a blend of 5 New Zealand sourced proteins
From cattle raised without the use of hormones, including rBGH
Routinely screened for over 250 agricultural and chemical contaminants
Fortified with a complete array of complementary support nutrients for optimal digestion, utilization and compatibility
Contains no artificial flavours, colours or sweeteners
Professionally formulated and energetically balanced
Benefits:
Enhances lean muscle growth
Offers exceptional immune support
Supports cardiovascular health
Promotes the release of growth hormone
Aids in the repair and formation of bone
Provides intestinal support
Enhances the fat burning process
Balances blood sugar levels and helps moderate appetite
Supports healthy digestion
Stimulates the production of glutathione, the body's primary antioxidant, detoxifier and anti aging factor
Enhances iron absorption
Helps restore a healthy PH balance
Supports liver & kidney function
As always, we hope that you will come and visit us at either Alive Health Centre, Morning Sun or Supplements Plus. Do not sit in silence; there are so many things you can do to better your health! Get excited and take charge of your health. Let's work together, along with your doctor to ensure you are doing all you can to lead a happy and healthy life. Our team looks forward to helping you with what ever your health concerns are.
Also, if there is not a location near you, we do MAIL ORDERS call us toll free at 1 866 499 9546