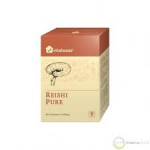 The VitaHouse Supplement Family is only in the flyer until  January 31st 2012.   Protect your immune system, your Kidney and Lungs and lastly your energy and vitality.   The three protects are in detail below.
Immune BOOSTER – VitaHouse Reishi Pure – THE Herb To Protect Your Immune System This Winter
Historically, Reishi was so valued in the East for longevity that only Royalty and the extremely affluent could afford even the smallest quantity. Today studies show that Reishi is still amazing for longevity but now it is available for all!   Reishi is known in the world of Traditional Chinese Medicine to: reduce the effects of stress, enhance immunity, rejuvenate energy, regulate blood circulation, balance blood sugar and is a fabulous ANTIOXIDANT.    All Reishi is not the same and VitaHouse Pure Line prides itself in obtaining the finest quality of Reishi which is made from 100% water soluble extracts.   ALL VitaHouse supplements meet the most stringent standards around the globe.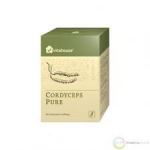 Lung/Kidney Protection – VitaHouse Cordyceps Pure – Your Herb for Physical ENDURANCE!
Whether you are a woman on the go, a man on a mission, an athlete, or somewhere in between, your body will be thanking you for supplementing with Vita House Cordycep Mushroom extract.   Cordyceps has long been used by athletes in Asia to improve physical performance.   Studies show that Cordyceps help enhance physical endurance by improving respiratory function and delaying fatigue through energy promotion.   Other benefits include improving immune function as well as lung and kidney support.   Treat your insides to one of the best quality Cordyceps out there!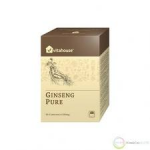 Mental CLARITY – VitaHouse Ginseng Pure – A Smooth Day Starts With a CLEAR Mind
Our busy schedules are full of multi-tasking.   With so much to remember our minds become cluttered.   Pantax Ginseng also known as Korean Ginseng is an effective adaptogen (a herb that enables the body to resist stressors).   Studies have proven Pantax Ginseng to help improve cognitive function, reduces mental fatigue, helps us to cope with stress and effective in regulating glucose levels.   This herb is extremely beneficial to people with high stress jobs as well as students.   This herb has helped many people kick the over indulgence of coffee.   Get your life back on track with Pantax Ginseng!
As always thank you for reading and we look forward to helping you with whatever your health concerns may be at a location near you!