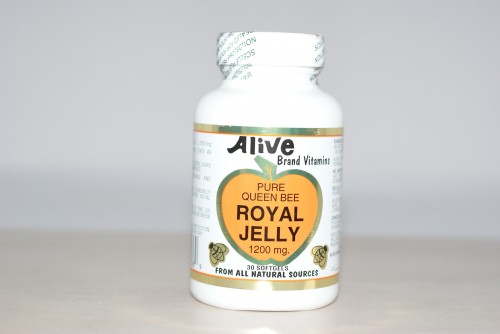 Just a reminder that the Alive Brand  100% pure made in Canada Royal Jelly 1200mg is buy 1 get 1 FREE right now!
This is one of the most popular products because it is such a nutrient rich supplement full of: Amino Acids, B Vitamins, and more.   Also it is known for maintaining the immune system and providing a sustained energy.
Offer  ends October 21st 2010.   Come on into an Alive Health Centre, Morning Sun, or Supplements Plus  near you to find out more about Royal Jelly.