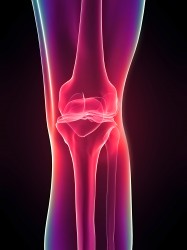 Many formulas for joint pain can be frustrating because there is always comething missing.   There are so many ingreedients to help with joint pain and often times customers ask, "Isn't there just one product I can take that has everything?"   Well there is a very complete formula called Flex-OK.   We have had testimonial after testimonial from our customers.   People just love  Flex-OK's convenient  and  complete formula that the Alive Brand has to offer.
Each capsule contains:
Glucosamine Sulfate
Glucosamine HCL
MSM
Chondroitin Sulfate
Boswellia Extract
Collagen Type II
White Willow Bark
Yucca Root
Feverfew Leaf
Curcumin
Bromelain
Why does Flex OK work so well for people?   It works because there is no component regarding joint care  left behind; all aspects of joint recovery are covered.   For example, there are natural anti-inflammatories to   help with fast joint pain relief, there is chondroitin to increase joint lubrication, and there is glucosamine to actually rebuild and repair joint damage.
While Flex OK is complete many people wish to combine products and this is perfectly safe.   Some recommendations would be to combine Leaf Source with Flex-OK.   Leafe Source has also been a leading product when it comes to joint pain, and the other benefit of Leaf Source is that it enhances the absorption of any other supplements you are taking.   Therefore, it is excellent to take with Flex-OK, and your multivitamin.   Another supplement that is becoming a must is Fish Oil.   Fish Oil is so important for controlling inflammation.   It really helps with joint pain, but of course that is not all, it is excellent for Cholesterol, your heart and the brain.  
As always thank you for reading!   Please feel free to come on into Alive Health Centre, Morning Sun or Supplements Plus so we can further help you.   Always remember if there is not a location near you, please go to our contact us page, and there you can find a toll free number to ask us questions or if you would like we also do mail orders.