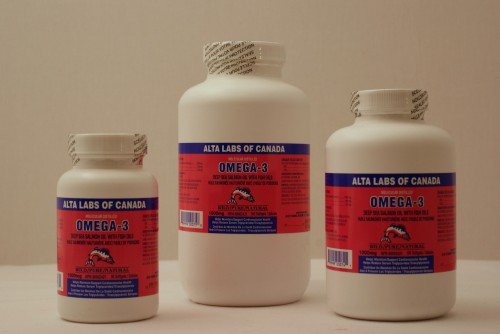 Yesterday, Tuesday January 19th 2010, the Vancouver Sun had an article re-enforcing the importance of Omega 3 fatty acids from fish oil.   For years Cardiologists have recognized the positive effect from fish oils after one has a heart attack, but they still have many questions as to why these essential fatty acids work so well.   It is important to remember that while we will never have all the answers to everything in the medical field, keeping things in  moderation is key.   Therefore, as long as it is not harmful to you in any way, which fish oil is not, you might as well take it for prevention of things like joint pain, a healthy colon, prevention of cancer, and maintaining as well as improving heart health.   While fish oil is good for you, remember to make sure you buy a reputable brand that has IFOS testing.   When something like fish oil is praised in a well respected  paper such as the Vancouver Sun, people go and buy it right away.    This is good, but the problem is that  the article  cannot provide you with any  suggestions as to what brand to buy.   With  fish oil you want to make sure it is a quality fish oil with testing for metals and toxins such as mercury.   The following are some suggestions that are recommended by health care professionals that are pure and free from all toxins:
Renew Life Norwegian Gold
Ecotrend Nordic Naturals
Enzymatic Eskimo 3
Alive Wild Salmon Fish Oil
Ascenta Nutra Sea
You can feel very confident when taking any of these fish oils.   When you come into Alive Health Centre, Supplements Plus or Morning Sun, we can help you to determine which brand will serve your needs best.   Some come in liquids, some are in capsule form.   Some have stronger EPA the essential fatty acid that is primarily for inflammation, and heart health, and some are higher in DHA the essential fatty acid for brain health.   There are more factors when talking about fish oil and we would be delighted to help you.   You can also refer back to a previous article on Renew Lifes Norwegian Gold fish oil.   Here is the Link: http://www.alivehealthblog.com/category/omega-3s/
Vancouver Suns Article: http://www.vancouversun.com/health/Fish+protects+against+aging+study/2460455/story.html
You can always come into Alive Health Centre, Morning Sun and Supplements Plus for more explanation of fish oil.   We are always happy to help.   Look forward to seeing you and thanks for reading!