Immune health is a popular topic these days and for good reason. We've compiled our top 3 immune health products for you.
1- Royal Jelly

This is Alice's secret weapon for longevity and remarkable energy!
Benefits:
• Qi and blood deficiencies.
• Regains strength, improves energy, and combats fatigue.
• The Endocrine and Glandular systems.
• Helps build a solid immune system
• Helps lower blood lipids and bad cholesterol (LDL)
• Aids in sleep disorders
• Increases energy and stamina
• Filled with antioxidants
• Great for skin, hair and nails
• Helps fertility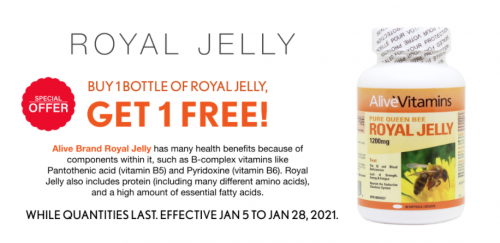 Royal Jelly is on sale (Buy One, Get One FREE!) right now, but only until January 28th, 2020.
2- Essential Silver
 Potent, yet safe for both internal and external use: – spray on face, hands, eyes, mouth, nose – great for kids – no taste & highly effective – fights infections, athlete's foot, insect bites. Get yours today!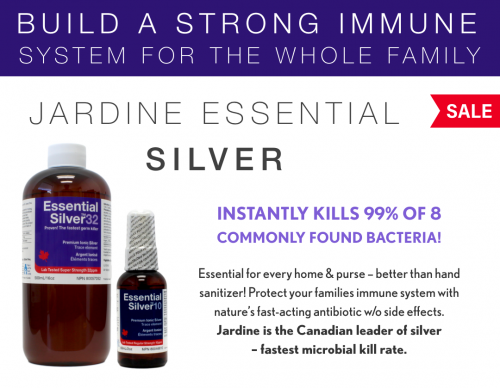 3- Vitamin C
This fabulous formula contains: 1000mg of Vitamin C and 100mg of citrus bioflavonoids per tablet. It is also timed release over 8 hours. Due to the bioflavonoids, this formula enhances the immune system, is a powerful antioxidant and improves circulation and the appearance of varicose veins. Vitamin C also helps in times of stress.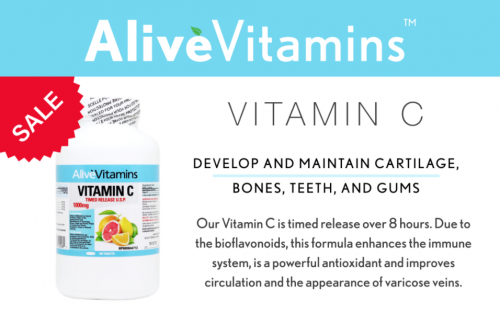 If you have any questions about the above products you can contact me directly at nikki@shopalive.ca
Lastly, as a small Canadian business, online sales have helped us keep going. Did you know that a percentage of our online sales go towards the Food banks of greater Vancouver? You are not only supporting us, but we are also working together to help support those in need.

While we practice social distancing we hope you will visit us online at:
Do not sit in silence; there are so many things you can do to better your health! Get excited and take charge of your health. Let's work together, along with your doctor/health care professional to ensure you are doing all you can to lead a happy and healthy life. Our team looks forward to helping you with whatever your health concerns are.