Due to everything that unfolded back in February and March, we decided to hold off on having our Spring Flyer. Before we dive right in and promote our Fall Flyer, we wanted to take a moment for thanking you all for the following:
Thank you for keeping it local so we could keep going these past few months.
Thank you for working with us and for trusting us with our new safety protocols at the store level.
When stores were not an option, thank you for trying something new and making your first ever ShopAlive.ca order.
Essentially, without you we wouldn't be here, therefore from our family to yours we thank you for your support.
We also had messages from many customers asking us when our flyer is coming… We have had a Spring flyer for over 30 years so you can imagine it was a bit of a surprise to halt distribution. We are back and ready to have our lowest prices of the season until October 21st, 2020… Please enjoy and feel free to reach out if you should have any questions at all.
Please check out our first ever interactive flyer.
To kick off the flyer, I would like to start with our owner and founders message which is known as ASK Alice…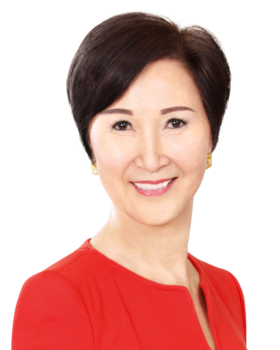 NAVIGATING OUR NEW NORMAL!

Back to Work, Back to School, Back to the New Way of Living!

Before I speak about getting back to this new normal again, I must say that these last few months have been one of the toughest I have ever seen in my lifetime. To everyone across the country, my heart goes out to you. Secondly, I must thank Canadians – you have kept it local both through in-store and online @ www.shopalive.ca and for this we are grateful. As for the hottest health topics, those who want to lose weight from all the sitting while ZOOMING and snacking while working at home and watching TV. See Pg. 2 if that's you! OR if you are heading Back to School, see Pg. 3 for IMMUNE HEALTH. Lastly, our commitment to you is to provide a safe in store experience with proper health and safety measures. For those in high risk categories please reach out to us through our website or directly to us at alive@supplementsplus.ca and of course I am always available…

Alice Chung. Who is 73 years young, has been in the health industry since 1978. She owns Alive Health Centre (BC), Morning Sun Health Foods (Alberta) and Supplements Plus (BC and Toronto). Normally you can find Alice at our brand NEW location in Kerrisdale, 2246 W. 41st Avenue, Vancouver Thursday-Saturday but this location is still under renovation, therefore please call her at: 604-263-3235 or 1-866-499-9546 and we will help you with whatever you need.
We hope that you will come and visit us at either Alive Health Centre, Morning Sun or Supplements Plus near you! Do not sit in silence; there are so many things you can do to better your health! Get excited and take charge of your health. Let's work together, along with your doctor to ensure you are doing all you can to lead a happy and healthy life. Our team looks forward to helping you with whatever your health concerns are.
We have attached our Fall Flyer coupons for you below so you can print them off and bring them in to your local Alive, Morning Sun or Supplements Plus.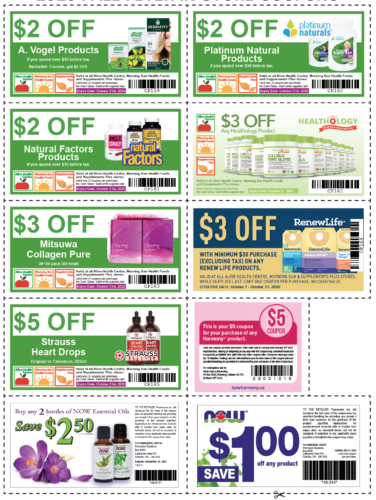 Lastly, as a small Canadian business, online sales have helped us keep going. Did you know that a percentage of our online sales go towards the Food banks of greater Vancouver? You are not only supporting us, but we are also working together to help support those in need.

While we practice social distancing we hope you will visit us online at:
If you have any questions email me at: shannon@shopalive.ca