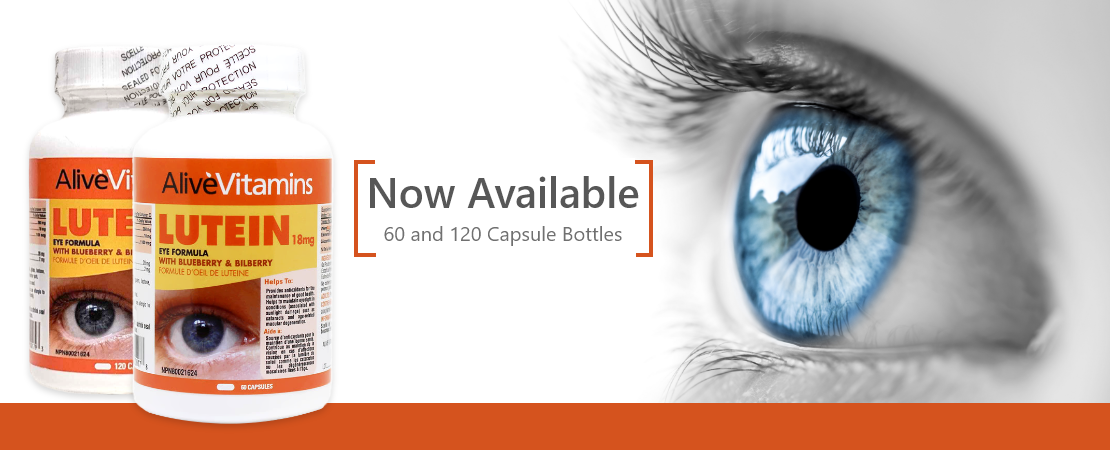 Alive Vitamins is 100% Canadian and we have been bringing you superior formulas since 1983. Alive Vitamins  FloraGLO ®Lutein 18 mg, is one of our absolute top sellers for one reason; people get results when it comes to their eye health. Customers have been so happy with Alive Vitamins  FloraGLO ®Lutein and now we are excited to launch our NEW larger size of 120 capsules!   You have been asking and we listened!   Below is a refresher on why eye health is important, why FloraGLO ®Lutein raw material is superior, as well as, the benefits of Lutein and information on what it does for eyes.
Benefits check list & quick overview of what Lutein does for you:
• Provides antioxidants for the maintenance of good health.
• Promotes clear vision, fights premature skin aging.
• Helps to maintain eyesight in conditions associated with sun damage (cataracts & age related macular degeneration).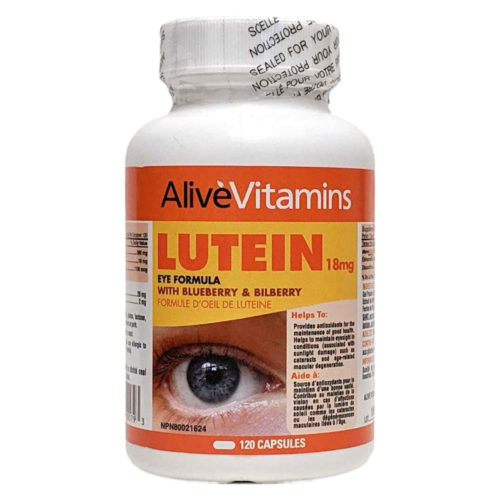 Lutein, also known as the "eye protective nutrient", is a carotenoid (antioxidant) found in dark green leafy vegetables like spinach, kale and broccoli.   This nutrient has been found helpful in the treatment and prevention of cataracts and age-related macular degeneration (AMD), the leading cause of blindness in older adults.   As some find it challenging to obtain sufficient lutein through diet, supplements are extremely convenient and beneficial – but not all are created equal.   Alive Vitamins FloraGLO ® Lutein, is recognized by nutritional supplement companies worldwide as a quality product that will maintain its stability and potency.     Extracted from marigold flower petals, FloraGLO ® Lutein has a unique and innovative purification process that has earned it patent protection in the United States, Canada and other countries.   It is used in more clinical trials than any other lutein.   The Alive Lutein Eye Formula also contains blueberry and bilberry, both of which contain antioxidant compounds, all working together to protect and repair the eyes.   In addition, bilberry improves blood flow to the retina and this is why Alice Chung our owner and CEO takes Alive Bilberry to keep her eye health optimal.
Lutein promotes clear vision in several ways.   It absorbs the sun's harmful ultraviolet rays and also blue light.   In addition, lutein neutralizes free radicals in the retina which is the light sensitive part of the eye.   In the center of the retina, directly behind the lens, is the macula.   The cells in this area help produce the clarity of vision needed to read and see objects.   A key measurement of eye health is the density of macular pigment because macular pigment protects the retina.   Lutein and its co-existing molecule zeaxanthin (found in FloraGLO ® Lutein) are the main antioxidant pigments and the only carotenoids found in the macula and lens.
Did you know that Lutein also  Fights Premature Skin Aging?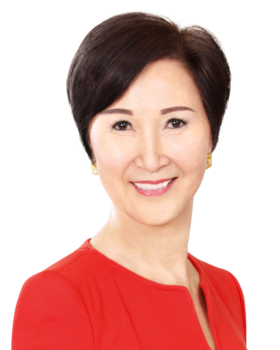 Alice Chung our owner and CEO takes Alive Super Collagen, Alive Grape Seed Extract, Alive Alpha Lipoic Acid, Alive Hyaluronic Acid and  Alive Vitamins FloraGLO ®Lutein and her skin does not look 72… customers that come and see her on Thursdays, Fridays and Saturdays at Oakridge Mall in Vancouver, are always amazed at how her skin is so soft, and youthful.   So how does Lutein also work for skin?
Lutein fights against free radicals and is also believed to absorb blue light as it penetrates skin layers.   In studies, lutein has been shown to increase skin hydration and elasticity and to decrease skin lipid peroxidation.   Lipids are oily components in the skin that provide a barrier inhibiting loss of moisture from the skin.
Lastly, Alice and our team have assisted many people who are concerned or dealing with Macular Degeneration.   Lutein and Bilberry are the perfect combination.
For best results:
Take with Alive Bilberry.   Bilberry contains flavonoids called anthocyanosides that protect the collagen structures in the blood vessels of the eye. Bilberry is used to treat eye problems such as Macular Degeneration, diabetic neuropathy, and/or cataracts. This herb has been show to help with night vision.
We hope that you will come and visit us at either  Alive Health Centre,  Morning Sun  or  Supplements Plus  near you!
Do not sit in silence; there are so many things you can do to better your health!  Get excited  and take charge of your health. Let's work together, along with your doctor/health care professional to ensure you are doing all you can to lead a happy and healthy life. Our team looks forward to helping you with whatever your health concerns are.