Alice Chung the owner of Alive Health Centre and Chains Morning Sun and Supplements Plus takes pride in our Alive Vitamins Line.   With our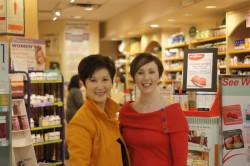 already strong customer base, we want to spread the word for those who are looking for a brand that is trusted. Alive Vitamins is committed to bringing you the highest quality of ingredients since 1983.   You are what you consume and your body deserves the best.   We are an innovative brand that is often setting the trend.   Research, quality, consistency, innovation and constant improvement is what our brand lives and breathes every day.   We do not claim to be the cheapest, we never have, but we claim to get you the RESULTS.   We are proud to have clean fish oils with the rigorous testing that we continually surpass.   We are proud to have antioxidants such as OPC Grade Seed Extract sourced from France not China.   We are proud to have Raspberry Ketones with the trademark Razberi K which has all of the top research showing its effectiveness.   We are proud to have the highest concentration of Hyaluronic Acid on the market.    Our products are free from common allergens such as: soy, diary, gluten and corn.   We are a tried and true brand, not a flash in the pan.   The proof lies within our repeat customers who get RESULTS.   Our Mission is to change the world through healthy living by putting YOU first and we will continue to do so with Alive Vitamins that never cease to improve your health.
Newest Weight Loss Products: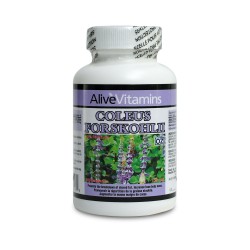 Raspberry Ketones
Saffron Extract
Green Coffee Bean Extract
Chitosan
Relora
CLA
L-Carnitine
Forskolin and more…
As always, we hope that you will come and visit us at either Alive Health Centre, Morning Sun or Supplements Plus. Do not sit in silence; there are so many things you can do to better your health! Get excited and take charge of your health. Let's work together, along with your doctor to ensure you are doing all you can to lead a happy and healthy life. Our team looks forward to helping you with what ever your health concerns are.
Also, if there is not a location near you, we do MAIL ORDERS call us toll free at 1 866 499 9546