For those that need to lose weight desparately due to being morbidly obese the hCG diet is one alternative.   This is not for everyone as it is an extremely low calorie diet along with taking hCG which is the human chorionic gonadotropin hormone.   The original  caloric intake for the hCG  diet  that Dr. Oz talked about was 500 calories per day.   This is extremely low and  there are other versions of the diet which is  800 calories and 1200 calories.   At Alive Health Centre, Morning Sun and Supplements Plus we have customers who are seeing tremendous results by having a caloric intake of 1200 calories per day.
hCG 1234 is in the Spring into Action Flyer Sale.   Below is the write up from the flyer:
You're about to embark on an amazing weight loss journey and begin achieving some remarkable results, along with literally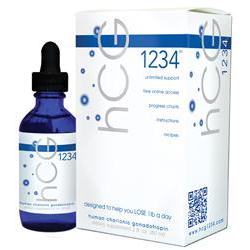 thousands of other people who have done the same. HCG 1234â"¢, developed four different phases of the diet in order to comply with the original Dr. Simeons hCG diet protocol.HCG (human chorionic gonadotropin) is a hormone produced during pregnancy that helps the body bring nutrients to the baby even if the mother is not able to eat. It's also a phenomenal weight loss tool. HCG signals the hypothalamus (area of the brain that affects metabolism) to mobilize fat stores. You can potentially lose a pound a day without feeling hungry because the HCG simultaneously suppresses the appetite while metabolizing your fat. This is a diet, NOT a permanent lifestyle. This is a tool for those in need of serious weight loss, without having to use stimulants such as caffeine.
Who is the hCG diet for?
Typically people who are extremely overweight and when diet and exercise have not been enough.   Or when someone is so overweight that exercise is almost not an option because they are so fatigued.
The hCG diet definitely gets results and is for serious weight loss.   An example is Mark Donnelly, Vancouver Canucks National Anthem singer.   He lost 172 pounds last year on the hCG diet.   Below is the story in the Vancouver Sun.
http://www.vancouversun.com/health/Canucks+anthem+singer+Mark+Donnelly+loses+pounds+diet/6205734/story.html
As always, we hope that you will come and visit us at either Alive Health Centre, Morning Sun or Supplements Plus. Do not sit in silence; there are so many things you can do to better your health! Get excited and take charge of your health. Let's work together, along with your doctor to ensure you are doing all you can to lead a happy and healthy life. Our team looks forward to helping you with what ever your health concerns are.
Also, if there is not a location near you, we do MAIL ORDERS call us toll free at 1 866 499 9546