Dr. OZ   Raves about African Mango Extract being EFFECTIVE for Weight Loss!
Alive – African Mango Extract (Irvingia) 600mg   Dr Oz discusses this wonderful ingredient being excellent for Fast and Easy Weight Loss!  
Irvingia, an extract of the West African mango, has been used in studies which show weight loss.  In the two randomized trials in overweight and obese humans using Irvingia, participants in the Irvingia group lost on average 5-10 pounds/month compared to the placebo group. Neither group made any lifestyle changes during the trial. They also noted that cholesterol levels and blood sugar levels improved significantly compared to the control group. African Mango works in 4 ways:
1)Studies have shown that the extract accelerates the metabolism naturally making the body BURN STORED FAT.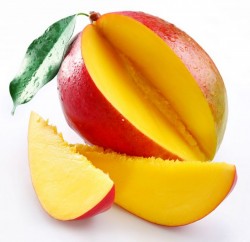 2)Suppresses Your Appetite Through Regulating Leptin
3)Delays Digestion allowing you to stay fuller longer and
4)High Source of Fiber helping to suppress your appetite.
As always, we hope that you will come and visit us at either Alive Health Centre, Morning Sun or Supplements Plus. Do not sit in silence; there are so many things you can to better your health! Get excited and take charge of your health. Let's work together, along with your doctor to ensure you are doing all you can to lead a happy and healthy life. Look forward to seeing you!